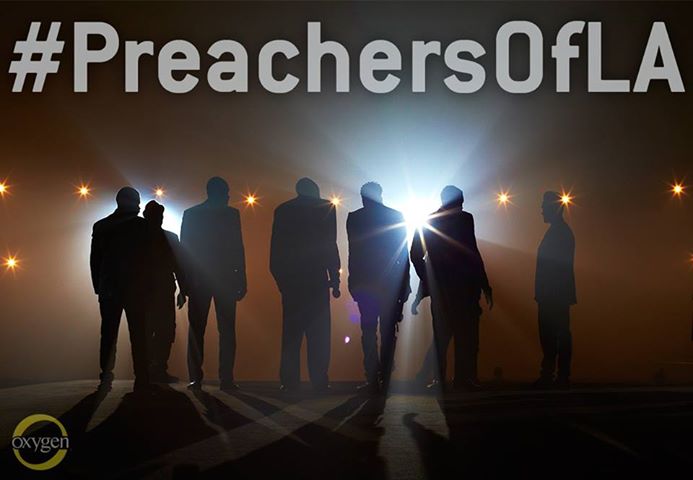 Today, October 9, 2013, Oxygen will premiere its controversial reality show, "Preachers of LA". Although the show has yet to premiere, many people have already criticized even the idea of such a show being aired on TV.
Recently, Oxygen held a press luncheon for the upcoming show, in which the entire cast was present to answer questions from the audience and explain a few clips from "Preachers of LA". The clips that were shown gave a preview of what the series will bring to reality television besides the usual, mediocre screaming, fighting and glass throwing, which is grown men of Faith with everyday problems, just like us. I must admit, at first I wasn't too interested in watching the show, however, after listening to these wise men of God explain their reasoning for joining the show and what we can expect this season, I'll be sure to tune in each week. Each pastor has their own testimony, from drug addiction to having a child out of wedlock, that is guaranteed to uplift and inspire viewers with their journey.
Click play below to hear the cast members discuss the challenges they faced while filming the show, and if they ever felt like it was too overwhelming and wanted to quit. Also, check out a few photos from the event in the gallery.
"Preachers of LA" gives a candid and revealing look at six boldly different and world renowned mega-pastors in Southern California, who are willing to share diverse aspects of their lives, from their work in the community and with their parishioners to the very large and sometimes provocative lives they lead away from the pulpit. The cast is composed of LA based pastors Bishop Noel Jones, Bishop Clarence McClendon, Pastor Wayne Chaney, Bishop Ron Gibson, Pastor Jay Haizlip and Pastor/Gospel singer Deitrick Haddon.