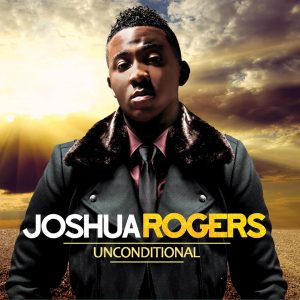 On Tuesday, October 29th, Sunday Best Season 5 Winner Joshua Rogers released his sophomore album, "Unconditional". Some may call this his first album, since it's compiled of original music, opposed to his actual first album that featured covers from his stint on Sunday Best. To celebrate the release of "Unconditional", Joshua returned to the city of Brotherly Lover, Philadelphia, to hold an album release concert.
Hosted by Praise 103.9's Big Dezzie, the show was one to remember! Local artists Wayne Wither and Thomas Clay opened the show and set the tone of worship for the night. Sunday Best Season 6 First Runner Up Kefia Rollerson took the stage next, reminding everyone why she made it so far on the show. She blessed the audience with her powerhouse voice, singing original music and church-favorite worship songs.
Finally, closing the show was the star of the night himself. Joshua had the crowd on their feet from beginning to end as he belted out song after song, with his tailored runs. Josh performed new music from "Unconditional", which were all received whole-heartedly by everyone in the building.  Amidst his performance, Josh transformed the venue into church on a Sunday morning as led an impromptu praise break.
The best and biggest surprise of the night was when Joshua passed the microphone to Sunday Best Finalist Latice Crawford-Spain to assist him perform "Peace Be Still". Using her angelic voice, Latice tore the house down, bringing everyone to their feet. Kefia then returned to the stage adding her special touch to the song and the place went wild!
"Unconditional" is in stores now. Make sure you go out and grab your copy today; we guarantee you will not be disappointed.
Check out photos from the concert below:
Joshua's Praise Break: