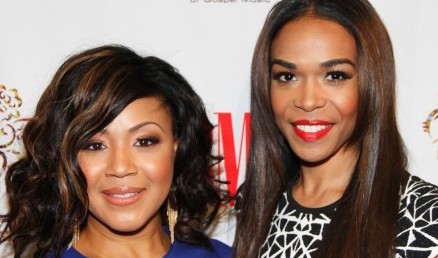 Entertainment One Music (eOne Music), celebrates 3 nominations for the upcoming Soul Train Awards 2014, which will be presented by CENTRIC from the Orleans Arena in Las Vegas.  Garnering nominations for three award-winning artists across Gospel and R&B, Erica Campbell, Michelle Williams and Kelly Price have been honored with nominations in two award categories.
Bringing inspiration to fans with their acclaimed solo albums this year, Erica Campbell and Michelle Williams continue to break new ground with their contemporary sounds and powerful vocals, with both artists receiving nominations in the category of Best Gospel/Inspirational Song for this year's Soul Train Awards.  Erica Campbell is nominated for her hit single "Help" (feat. Lecrae), from her #1 Gospel debut solo album, Help.  Michelle Williams is nominated for her #1 hit Gospel single "Say Yes" (feat. Beyoncé and Kelly Rowland), off of her hit fourth solo album, Journey to Freedom.
Acclaimed singer Kelly Price brings her powerhouse R&B talents to the single "It's My Time," where the singer-songwriter is nominated in the category of Best Independent R&B/Soul Performance, for the lead single off of her sixth album Sing, Pray, Love, Vol. 1: Sing.
With stirring hit releases from the three award-winning singers this year, Campbell, Williams and Price remain a powerhouse force of vocal talent, among eOne Music's impressive roster of diverse artists encompassing the sounds of Gospel, Christian, R&B/Soul, pop, and more.
The Soul Train Awards 2014 show will be taped in Las Vegas, NV on Friday, November 7, 2014, and air on CENTRIC and BET on Sunday, November 30, 2014 at 8 pm ET/PT.