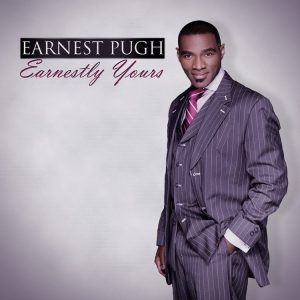 Things are still smoking over at Black Smoke Music Worldwide where the Houston-based label's music continues to fire up gospel music playlists everywhere. The label has placed a dozen songs on the Billboard 's national gospel charts over the last year such as the #1 smashes "I Believe" by James Fortune & FIYA and Earnest Pugh's "Rain On Us."
Pugh is destined for another #1 with his new radio single "I Need Your Glory" (now available for digital download at online stores) that was written and originally recorded by James Fortune. "The song has a lyric that says less of me and more of you is what I need," says Pugh. "The book of John says it like this: He must increase and I must decrease.  That song made me take an inventory of where I was in my walk and was I really decreasing and allowing God to increase in me as an artist?
"In my quest to get clarity," Pugh continues. "One morning while in prayer I asked the Lord to show me His glory. His response to me was, If you really want to see my glory you will have to put away your airs and pretense and come to me honestly about your struggles, challenges and your shortcomings.'  He would no longer allow me to sing, dance and shout over them. It was at that point that I yielded to Him and He revealed his presence to me in a mighty way."
A Memphis native who got his start singing with O'Landa Draper & the Associates, Pugh released his first solo CD in 2006 and showed off his five-octave vocals on the radio hit "Wrapped Up, Tied Up, Tangled Up." After years of making respectable forays into gospel, Pugh finally hit it big in 2009 with his #1 smash "Rain On Us" which led to TV appearances on BET's "Celebration of Gospel" and TBN's "Praise The Lord." The new CD "Earnestly Yours" hits stores June 28th. Visit www.earnestpugh.com or www.mrkerrydouglas.com for more information.