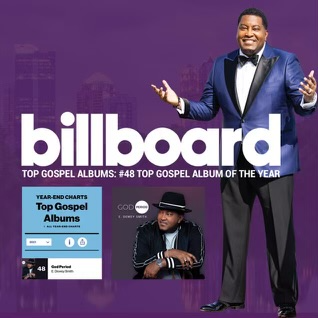 After successfully sustaining weeks of 'Top Gospel Album' sales, E. Dewey Smith's debut EP, "God Period", is #48 on the 2021 "Top 50 Gospel Albums" list!  This is quite the feat for any artist, especially a new one, however for a singer with twelve videos on YouTube with over a million views, it comes as no surprise to his dedicated fans. The album's leading single, is currently #14 on Billboard's "Gospel Airplay" chart.
When asked of his feelings surrounding the success, Smith says, "I'm overwhelmed by God's favor and the incredible support I've received. God is awesome!"
"God Period" is now available to be streamed on all streaming platforms. Physical copies can be ordered on edeweysimth.org.