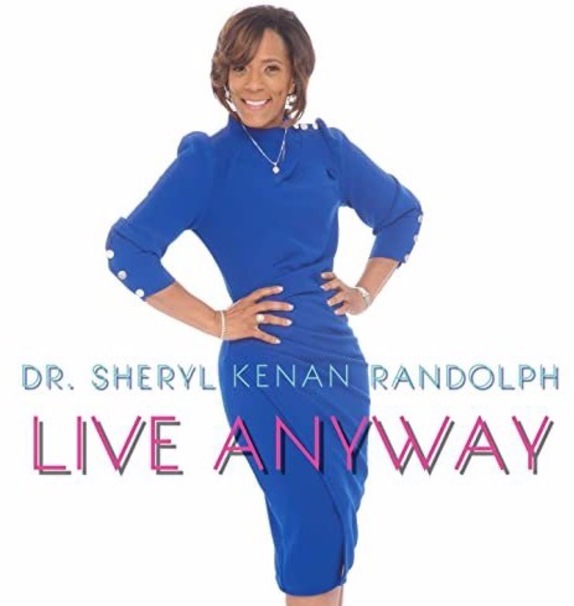 Dr. Sheryl Kenan Randolphhas over 25 years of experience speaking and teaching which enable her to engage and connect with her audience through humor, warmth, strength, and transparency.  She is the founder and lead pastor of Destiny Church of Chattanooga, TN, where she is affectionately known as Pastor Sheryl.  Her down-to-earth and authentic style of leadership and teaching has impacted countless lives throughout the nation.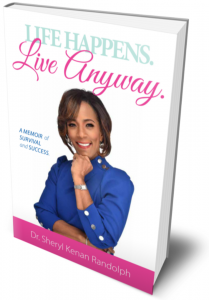 Pastor Sheryl released her LIFE HAPPENS. LIVE ANYWAY: A Memoir of Survival and Success in October of 2020.  Her stirring book tells her personal story of how God can allow you to be broken for Him to position you for purpose. LIFE HAPPENS. LIVE ANYWAY. provides readers with a map to identify where they are and the way they need to go to be where you and God desire for you to be.
In addition to her speaking and teaching, Pastor Sheryl has had a lifelong love of singing and leading praise and worship from childhood to adulthood.  Pastor Sheryl's unique vocal sound is a soft mix of natural husky and raspy tones with a distinctly jazzy feel, many times compared to the vocal tone of Dorinda Clark-Cole.
Inspired by her LIFE HAPPENS. LIVE ANYWAY. book, Pastor Sheryl has released her debut Gospel single "Live Anyway".  The song is written by Pastor Sheryl and her brother William Cersle Kenan, II.   "Live Anyway" is available on all digital music platforms now and LIFE HAPPENS. LIVE ANYWAY. is available on Amazon.
On this journey, there may be times that giving up or throwing in the towel seems to be the only solution for easing our pain.  Pastor Sheryl offers "Live Anyway" to minister to your spirit and inspire you to choose to thrive in the face of opposition.  Life will challenge you, but it doesn't have to break you. God does not bring us through the valley so that we can merely exist. On the contrary, He wants us to live!