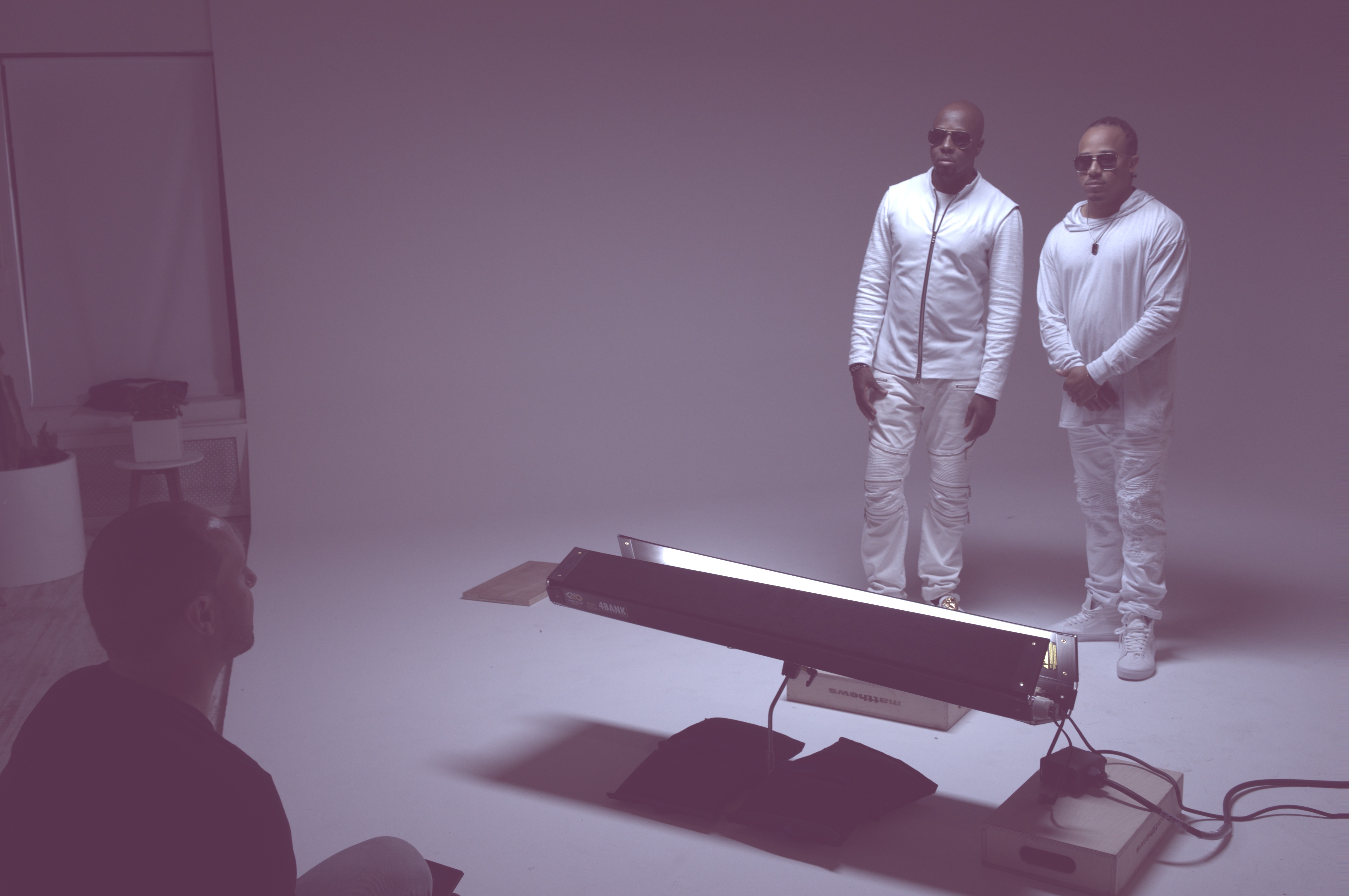 Devon Golder has co-written or produced songs that have been recorded by the likes of Missy Elliott, Shakira, Lil Kim, Cassidy, Lyfe Jennings, Danity Kane, and even Pop music legend, Paul Simon. The biggest so far is the 2007 Top Ten smash, "Sweetest Girl (Dollar Bill)," by Wyclef Jean, Akon, Lil Wayne and Nia. Most of those opportunities materialized through Golder's long musical association with Wyclef Jean, the Grammy® Award winning rapper/musician and a third of the erstwhile Hip Hop trio, The Fugees.
Golder teams up with Jean on his new music video, "I Talk to God" (Ear Candi Music Group/Tyscot). One day, co-writer Kris Kelly, was playing Golder a guitar loop. On the spot, Golder began writing the lyrics, word for word. "I' sat on the song for a while," he confesses. "I just came to the point that after making all of the secular music and living that city life, everything in my life seemed to be falling apart.  I said to myself, who am I to write a spiritual song? I've smoked weed, I've been in the club. I can't make this kind of song. Then, I started to think, `why can't I do it?' Everybody has flaws. Nobody's perfect. We've got a world full of everything, why can't I talk to God through my music because my life doesn't line up with yours?" Video link:
Golder was on tour with Jean earlier this year and shared the song with him just to get his critique. At the time, a member of Jean's family was dying of cancer and Golder says that, "Clef said the song spoke to him." It touched him enough that he raps on and appears in the music video that was shot by PhillyFlyBoy (T.I., Lil Wayne and Yo Gotti). "I think it's a great time for the song," Golder says. "You don't have to go to a building to talk to God about your issues. You can talk to him anywhere, at any time."
The "I Talk to God" music video will release via iTunes on November 9th. The audio version of the song will be available for digital pre-order and streaming pre-saves on November 2ndwith permanent download release set for November 30th.
The Indianapolis native is the son of a preaching man.  As a pre-teen, he got his start performing in the Christian rap group, Kinnocetion. Later he fronted the R&B boy band, Dezire, before joining the Holy Hip Hop group, The Righteous Riders. A chance encounter with Wyclef Jean's R&B trio, Day26, on an airplane ride, led to Golder and his then-writing partner, Logic, meeting Jean circa 2007. Jean added them to his production team and they started churning out an assortment of R&B tracks, including their biggest collaboration yet, "Sweetest Girl (Dollar Bill)." After he and his writing partner stopped collaborating, Golder laid low for a while. In 2015, he stepped back into the spotlight as a solo act and released the catchy track, "Ride wit Me."