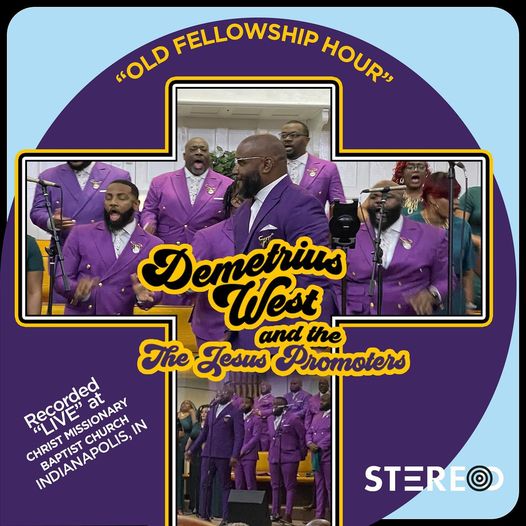 Stellar award nominated Choir enthusiast Demetrius West took to social media this weekend to unveil the cover for his new album as he relives the glory days of the Old Fellowship Hour.
West has vivid memories of spending many of his formative years in church.  "You have to take into consideration, we don't do church like we used to, :West explains.  "Sunday was an all day experience, Sunday School, Morning Worship, Afternoon Choir Musical and the Evening Service, and don't forget the Sunday night radio broadcast.  Those were some great times filled with great and memorable music.  I wanted to recreate the vibe and feel with this album to give people something that felt like what they remember.  That's what you get from this project, some people who get together out of their love of God, who  enjoy Jesus and sing some songs that draw us into the presence of God.  You hear the song service and you feel the presence of Jesus very close to you.  You can get your shout on too"
West handpicked a group of singers and they take praise to another level.  The Jesus Promoters burst on the scene with the Choirology project and have exhibited a special affinity for replicating the church sound in their performances.  The choir continues its promotional tour well into the fall season leading up to their November release date.