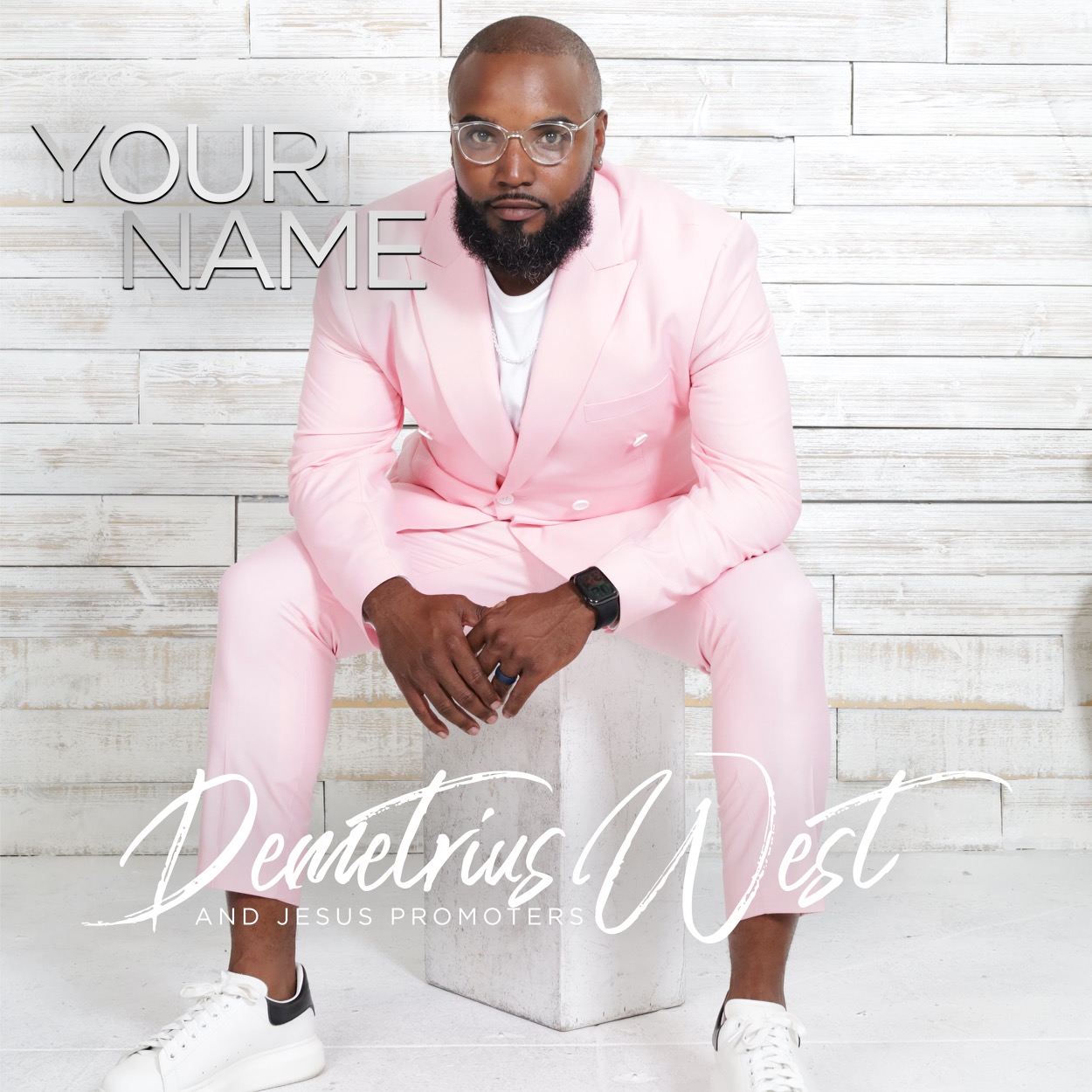 Billboard chart topping artist and Stellar award nominee Demetrius West and Jesus Promoters celebrate the power of the name of Jesus with their latest single, Your Name, soon available for pre order and making the rounds at radio.
2021 has been a year of transition for Demetrius West.  West traded in the comforts of home in Indianapolis for a ministry assignment in Texas.   "You get to the place where living by faith is not just the song you sing about, it becomes the very thing you live out in real life.  I was presented with a great opportunity that would stretch me, leaving home and my choir and everything I hold dear while trusting God. West accepted the assignment and stepped into the Minister of Worship post at the Riceville Mount Olive Baptist Church in Houston, TX under the leadership of Dr. Calvin McFadden.
Of the experience, West takes it all in perspective, "It has been a good experience and God has shown himself faithful.  I am encouraged to trust God as the rest of the vision becomes clear.  Open the Floodgates was prophetic and then it hit number one, we went on to release I'm Next and that hit number one.  God was showing that He was doing a great thing and even greater was in store.  I have a daily challenge to show God that I trust Him to lead us and guide us.  The word reminds us that the name of the Lord is a strong tower and we can find strength in the power of his name."
The song is written by Demetrius West, Antonio Daniels and Jason Clayborn.  West serves as producer for the new single with assistance from Will Amos.  Your Name is available for pre order October 29th and is scheduled for release on November 5th.