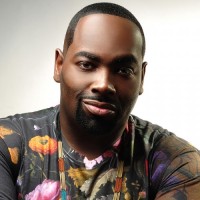 Celebrated singer/songwriter De'Leon Carr's presents his anticipated "A Night of Praise" concert returning to Atlanta for a dynamic showing on April 25th partnering with a non-profit agency to raise awareness, rally support for, and donate proceeds to. This year's agency of choice is The Potters Village Orphanage of Dodawah, Ghana – an organization committed to protecting, empowering, educating, and raising the living conditions of abandoned children in the country.
Kicking off at 7 pm, the electric event will deliver performances from some of the brightest Christian & Gospel independent artists from around the world including BET 'Sunday Best' finalist Kefia Rollerson, Brittney Wright, Kyla Jade, Nate Bean & 4G, Khare Hawkins, and many more.
Hosted at the C-Room Multiplex at 4013 Jonesboro Rd. in Forest Park, GA, tickets for this event are available for $10 at the door. Vendors interested in showcasing their merchandise and products at this highly attended event can email [email protected] for more information.
"A Night of Praise" comes shortly before Carr is set to release his own project BALANCE. Featuring production credits from Will Pierre, Travis Malloy, and others, the album – set for a Fall 2015 release – was launched by the high-spirited lead single "Just Live."