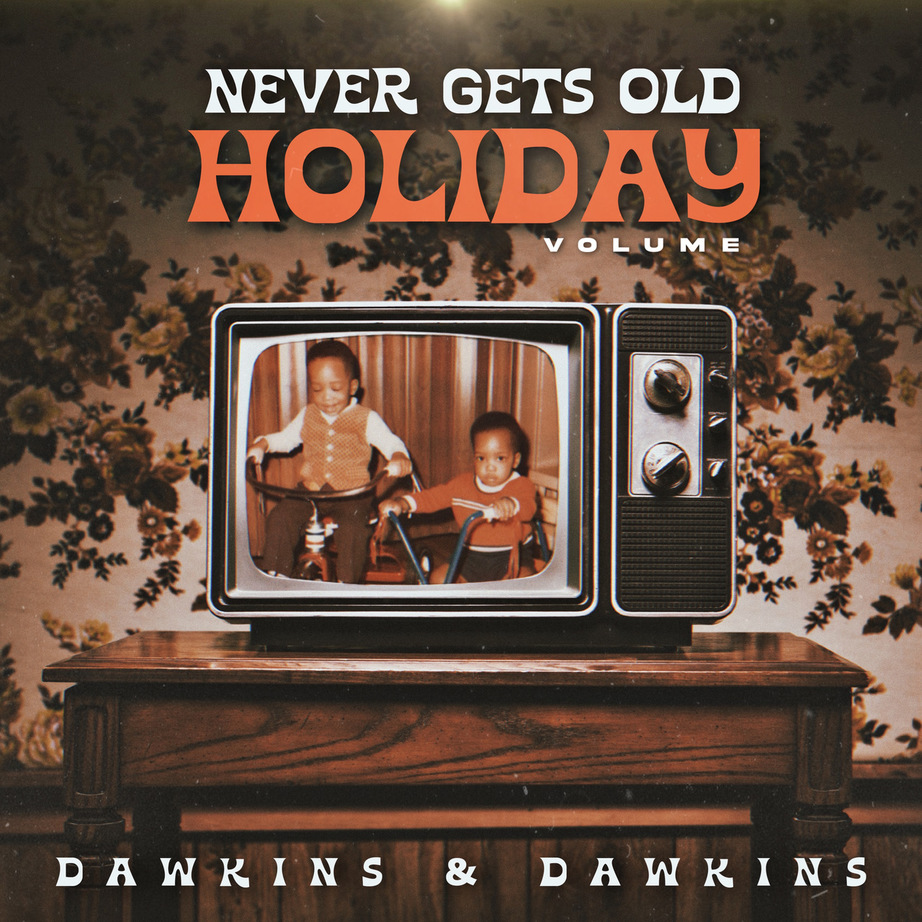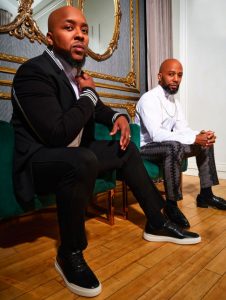 Trendsetting Gospel duo Dawkins & Dawkins had not released music in 10-years.  This year, they returned to present a colossal dose of their iconic sound and innovative production and songwriting through a series of album releases called NEVER GETS OLD.
Brothers Anson Dawkins and Eric Dawkins released NEVER GETS OLD Vol 1: LOVE & LIGHT featuring their hit "In My Feelings" and NEVER GETS OLD Vol. 2: FAITH & FAVOR this summer.   Vol 2: Faith & Favor gave the duo a recent Top 30 Billboard and Mediabase Chart Gospel radio single, "Come By Here".  With two more volumes of music still to be released to their fans, Dawkins & Dawkins are adding their first Christmas album to this anthology of music, NEVER GETS OLD: HOLIDAY.
"We're taking people on a little trip with more of our authentic, inspirational R&B sound," says Eric Dawkins.  "We're super excited as this is our very first Christmas EP, and we hope everyone who hears it enjoys it enough to add it to their Christmas playlist every year."
NEVER GETS OLD: HOLIDAY features new original songs and ingenious remakes of classic holiday songs.  Listeners can reminisce of the good times shared with family and friends during the holidays through "Wonderland" and can be inspired with the hope of the season with "Imagine Christmas".  Legendary Commissioned group member Mitchell Jones joins Dawkins & Dawkins on "Little Things", and the duo offers a soulful spin on the Christmas favorite "Most Wonderful Time".
Listen To "Little Things" featuring Mitchell Jones
"The holiday season is special to so many people, ourselves included," Anson Dawkins shares.  "We wanted to bring some inspiration, hope, and love to this unique time in our D&D fashion.  It is an honor to share this gift of song from our hearts to yours.  Our prayer is that this music helps you to stay present with those you love and that NEVER GETS OLD: HOLIDAY transports you to a place of wonder at the same time."
The NEVER GETS OLD: HOLIDAY installment of their extraordinary musical anthology is available on all digital music outlets now.  With the release of their Christmas album, Dawkins & Dawkins will hold a special recording session and invite the public to take a seat and enjoy this rare event.  Dawkins & Dawkins Live In Houston will be on December 18 at 7PM.  The session will take place at Vgn Bae Studios, 7800 Amelia Rd, Houston.  Tickets can be purchased on Eventbrite.
Experience the wonder of the holiday season with the Dove, Stellar and Grammy® nominated Urban Gospel stying of Dawkins & Dawkins.  The genius of Anson and Eric is their ability to create music for you to add to your playlist to worship, jam to, or celebrate the holidays with and bet it never gets old