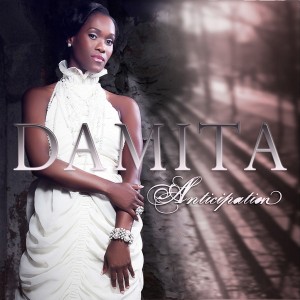 In the world of music, it's interesting to know if recording artists use the same formula for each project. How do they gain inspiration? What inspires them to make each album different?
When Tyscot recording artist Damita was asked how her upcoming release, Anticipation differs from previous projects she stated, "This Anticipation project was a build up of a long waited follow up or Sequel to what we started on NLB (no looking back)".
Ms. Damita's previous solo project, No Looking Back was conceptually developed from her past experiences and was also an encouragement for the youth.  Of course, as Damita has grown, so has her music and testimony.  Like many great movies which are followed by a sequel, Anticipation proves to be a great Sequel to Damita's previous solo release, No Looking Back.
A sequel expands and continues its original story and as Damita plainly stated, Anticipation continues the musical story of her life. What makes Anticipation great is that the most important character is still present, which is God.
Similar to any great sequel, Anticipation speaks from the heart of its original character (Damita) and takes fans to a new place in the story.  Damita explains what sets Anticipation a part, "It is different in perspective to the position I was in naturally, mentally and spiritually. When recording No Looking Back I was making a definitive decision to move forward with my music and accepting the path God was leading me on".
Just as a sequel expands the original story, Damita feels the same about her music and career as a solo artist. When asked where she sees herself in the future, she says, "I see my music career and ministry expanding and evolving."
Yes, Damita's previous projects set the stage for her career, but Anticipation boldly speaks of where she is headed as a singer, songwriter, actress and minister.
Anticipation is great mixture of relevant and transparent material reaching listeners where they are and encouraging them to press forward into destiny. The entire project was definitely birthed straight from Damita's heart.
Anticipation is available in stores and online July 24th.  Pre-Order yours today at: http://www.bestbuy.com/site/Anticipation+-+CD/5763942.p?id=2490801&skuId=5763942&st=Damita&lp=1&cp=1