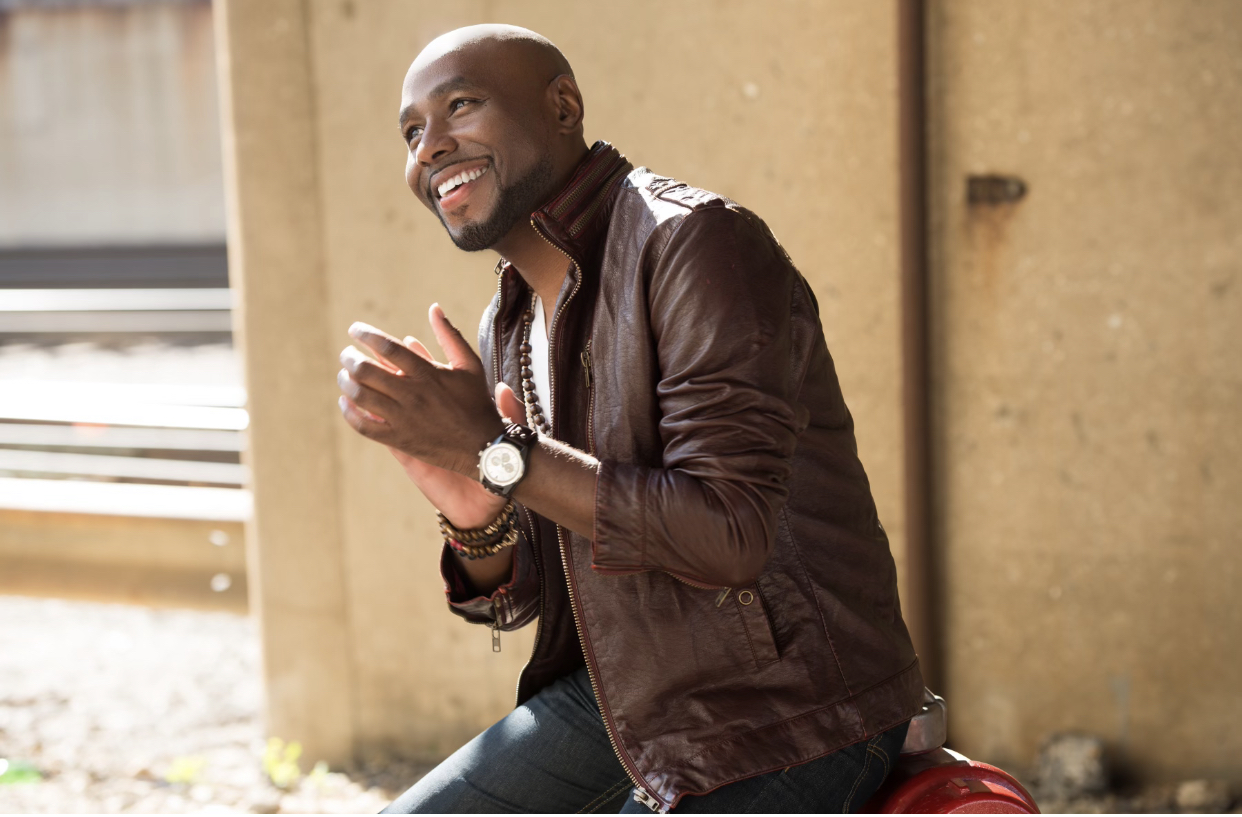 Cinque Cullar has traveled extensively throughout the United States and abroad teaching people how to come into God's presence through worship.  The Chicago favorite son leads the chorus in high praise while he puts his own unique stamp on his new track King of Glory,
I count my blessings, says Cullar.  I have been afforded an opportunity to sing the Lord's songs in churches and on stages around the world.  I am an educator by profession and the Lord even uses that for his glory as I am given a chance to teach people the principles of praise and worship.  The Lord is so good.  Its nothing I take lightly, and I give the glory to God.  Worship shines on King of Glory. The song was written by Keshia McFarland and we do our part to celebrate Jesus as Lord and King.  Its fitting for this Christmas season as we welcome Jesus to fill us with more of His spirit and power.
King of Glory is included in the new set from Kerry Douglas' Gospel Mix Christmas Compilation.  "Cinque Cullar has a unique name and he has a calling on his life to bring people closer to Jesus.  His awesome ministry on this song moved me to tears when I first heard it. He has such a sincere delivery.   King of Glory gets you to shout Hallelujah, the King of Glory is here.  I'm really grateful that this song is part of the Gospel Mix Christmas CD.
Kerry Douglas  Gospel Mix Christmas is available on all streaming platforms. The album arrives just in time for the most wonderful time of the year and features Gospel music's heavy hitters as well as emerging artists: Zacardi Cortez, Keith Wonderboy Johnson, Earnest Pugh, and Lisa Smith Knowles, James Johnson, Lasha' Knox, the late legend Shawn McLemore, Monica Lisa Stevenson, Derrick Stevenson & Friends, Cinque Cullar, Cedric Ballard, Paul Turner & CMI with Angela Spivey, Algeron Wright, Geoffrey Golden (Season 7 "Sunday Best" Winner) and Nikki Ross. The songs range from nostalgic holiday favorites to new school Christmas songs of celebration and praise.
Gospel Mix Christmas can be found on all streaming platforms now. Cinque Cullar is scheduled to tour in select cities across the US as well as ministry opportunities abroad in the coming year.
Listen to King of Glory here: