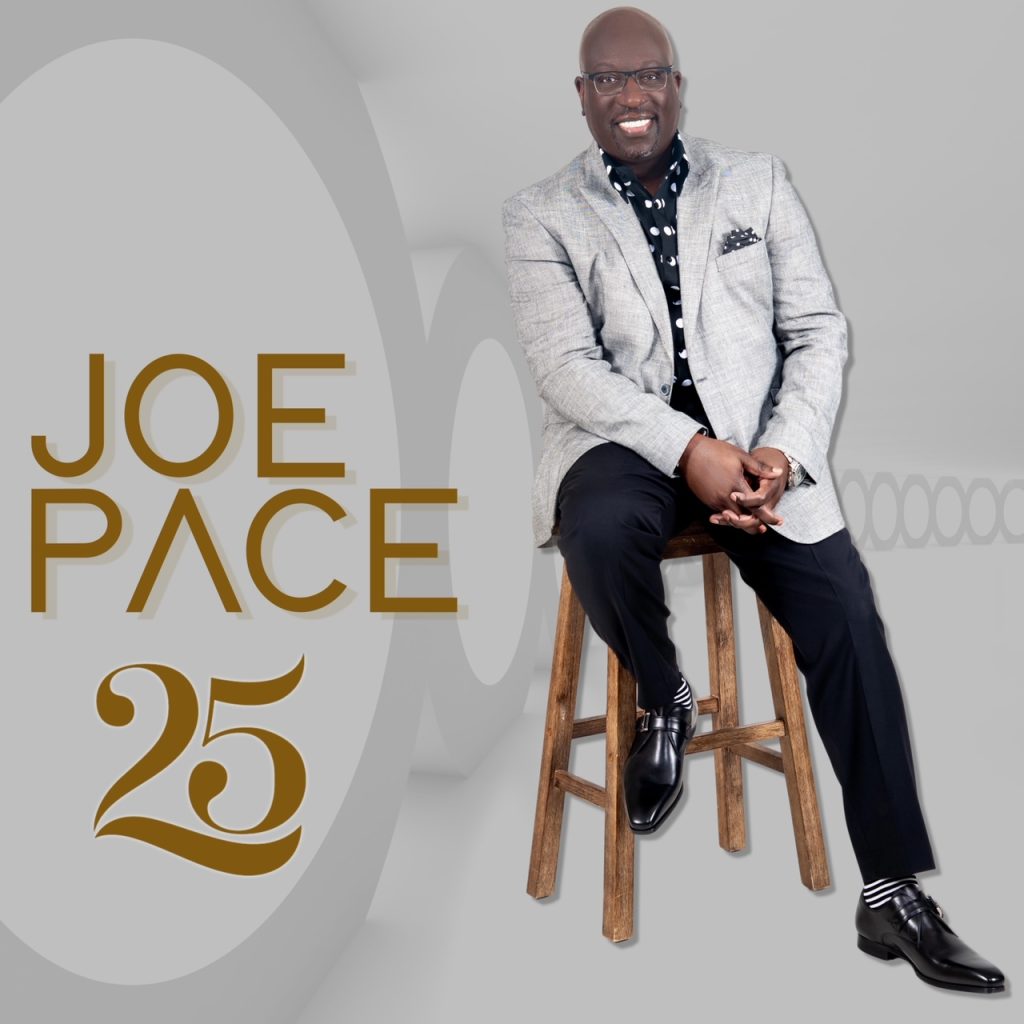 For more than 2 decades, Grammy Dove and Stellar Award-nominated songwriter, producer, artist, director and author, Joe Pace has
secured a place in Gospel and Christian music as one of the nation's most prolific
and premiere church songwriters and choir directors. With well over 500,000 album sales, spanning 19 full-length projects and numerous compilations, Pace validates his many reasons to give thanks with a grateful heart and does just that with the release of Joe Pace 25, available now for pre-order on all digital outlets and streaming platforms.
"Joe Pace writes the songs that the church around the world loves to sing", says Stan North.  Deion Sanders during the holidays posted one of his favorite Joe Pace songs and the post went viral.  Pace has numerous Top 10 hits to his credit including, "Watch God Move," "We Worship You", "Shake The Foundation", "I Will Bless The Lord At All Times", "Speak Life", "Glad About
It" and "High and Lifted Up" just to name a few.  A cadre of Gospel music's finest singers have sung music from the Joe Pace songbook, among them Fred Hammond, Erica Campbell, Daryl Coley, Rance Allen, LaShun Pace, Brooklyn
Tabernacle Choir, Lowell Pye, Isaac Carree, Jekalyn Carr, and many others
Pace gives some wonderful retrospective treasures on Joe Pace 25 as well as fresh and powerful worship and praise songs for the church including the lead single, All Things are Working featuring the phenomenal Callie Day. Pace shares these words on the CD, "This project is not only a celebration of God's faithfulness to
us over the past 25 years through music ministry, it is also a statement about the hope and promise we have in what God continues to do going forward.""
In addition to media interviews and promotional radio tours in support of the CD's April 14th release, Pace is visiting cities across the US  and abroad for the return of his highly anticipated Worship Together Church Music Workshop and Concert Series.
Stay connected with Joe Pace via social media outlets
Joe Pace 25 Track Listing
1Come on Go with Me (Let Us Go into the House)
2For All That You've Donefeaturing Lowell Pye
3Already Mine featuring Ron Poindexter
4All Things Are Working featuring Callie Day
5Still God, Still Good
6The Pace 25 Medley
7Praise You Still featuring Shelby 5
8Down at the Crossfeaturing C. Ashley Brown-Lawrence
9 What a Wonderful Savior featuring Jekalyn Carr