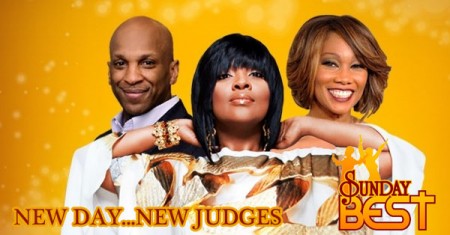 Season five Sunday Best hopefuls prepare to audition beginning this month, and we are learning more about this years show.
Gospel star CeCe Winans has been added to the show along with Yolanda Adams. Coming back will be Donnie McClurkin.
This is CeCe Winans first time as a judge on the show, and Yolanda Adams second time in the shows short history.
With the edition of CeCe Winans we've learned that the sisterly duo Mary Mary will not be judging this year for the show. It will be interesting to see if the show has the same dynamic without the very blunt Tina Campbell of Mary Mary.
After-all, it was Mary Mary that was largely responsible for bringing back season 4, after the show was reportedly dropped from the BET line-up. Shortly after social networks blew up with disappointment, BET announced that the show had been picked back up.
Now in 2012 we will see Donnie McClurkin, CeCe Winans and Yolanda Adams look for another Sunday Best on the heels of last years winner Amber Bullock. Bullock was in an epic battle for the title of Sunday Best with Andrea Helms.
Both Bullock and Helms received record deals with Music World Gospel. Amber Bullock's album 'Thank You' rested on Billboards Top 10, and Andrea Helms just released her debut CD March 6th.
Click Here to see audition schedules for Sunday Best season 5.