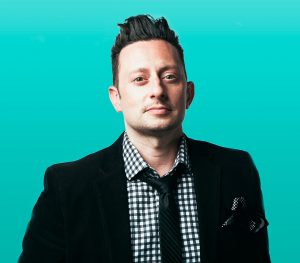 2018 Stellar Award nominee and chart-topping independent recording artist Bryan Popin is taking his dynamic music ministry and showmanship to the biggest night in Gospel Music during The 33rd Annual Stellar Awards weekend in Las Vegas with high-profile performances at two Official Stellar Awards Sanctioned events.
On Friday, March 23, Popin will take the stage at the Stellar Awards Pre-Show to perform a medley of his title track and Billboard Top 5 radio hit "I Got Out" and his current radio single "Step In The Name," which is gaining traction and going for adds now at Gospel radio. The song also brought Popin's family, fans and celebrity friends from all walks of life together for his first-ever concept music video, which to date has generated 1.3 million+ audio and visual streams.
Bryan's Billboard #1 sophomore project I GOT OUT (Little Boy Wonder/Flaydo Music/Fuel Music) is also nominated for a Stellar Award for Traditional Album of the Year.
On Saturday, March 24, Bryan will close-out with another dynamic performance at The 3rd Annual Stellar Women of Gospel™ Awards. The invitation-only event will celebrate three years of honoring exceptional women who, though often unseen and unknown, are instrumental in bringing Gospel music to the world. Toya Beasley, on-air personality at Radio103.9FM in New York and SistaFriendz Founder & CEO, is the visionary and executive producer of this annual event.