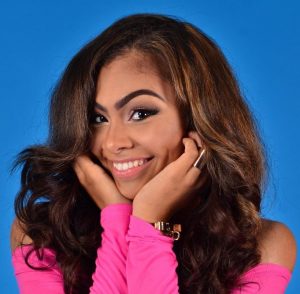 Urban Inspirational Songbird and social media sensation Bri (Briana Babineaux) continues to soar and make big noise in the entertainment field. The music video for the 22-year old singer's heart-felt track " My Everything" will debut on Centric cable channel's "Lifted" program this Sunday, February 12th between 6:00-10:00 AM EST. The song is currently receiving airplay on Smooth Jazz and R&B radio stations such as Sirius Satellite's "Heart & Soul" Channel and WFSK 88.1 FM in Nashville.
Music isn't the only thing on the stunning beauty's mind these days. She's also eyeing an acting career. She recently wrapped production with singer Mali Music in director Joel Kapity's forthcoming dramatic film "I Am Your Keeper" that will release in 2017.
"I really enjoyed doing the film,"
she says.
"I've done local plays for years in Louisiana. Now, that I've done one film, I've got the acting bug and I'm hoping to do more roles."
The singer is currently up for three Stellar Gospel Music Awards and is scheduled to present an award on the program that will air on the TV One cable channel on 
Sunday, April 9, 2017 at 7 PM ET
.