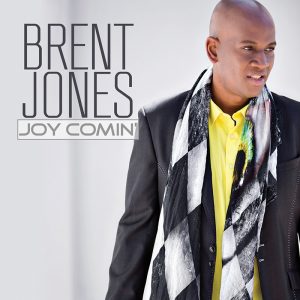 Riding high on the success of his smash hit 
"He Rose"
, 
Grammy & Stellar Award winner Brent Jones
 has been 
selected as the Grand Marshall of the 34th annual Dr. Martin Luther King Jr. Commemorative Parade
 on 
Sat, January 13, 2018
 in Gardena, California.
The first city west of the Mississippi to celebrate Dr. King's life & legacy with an official program & parade, JDI Records artist Brent Jones joins the likes of Omarosa Manigault, Wendy Raquelle Robinson, Olympic gold medalist Carmelita Jeter, and other esteemed individuals who've had the proud distinction of being selected as the Grand Marshall.
"I am speechless & beyond honored, this truly came out of nowhere"
 says Brent Jones.  Renowned for his mega hits 
"He Rose", "Don't Wait Till 

Midnight

"
(featuring Coko from SWV), 
"Cry Holy"
 & the urban AC smash 
"Goodtime"
, which topped Billboard for over 47+ weeks, Brent Jones is a gospel legend who is kicking off 2018 with a bang!
In addition to this unexpected honor, 
Brent Jones is also recording the follow-up album to his hit "He Rose" 
at his 
Live Recording on
Sat, February 10, 2018

 in Waco, TX
 at the Victorious Life Church.