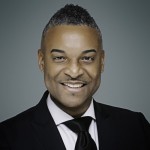 Bishop Oliver Clyde Allen, III, Senior Pastor of The Vision Cathedral of Atlanta, has accepted an appointment to The Presidential Advisory Council on HIV/AIDS (PACHA). PACHA is a select 23-member council appointed to provide advice, information, and recommendations to the White House and U.S. Secretary for Health and Human Services, regarding programs and policies intended to promote effective prevention of HIV disease, and to advance research on HIV disease and AIDS.
The White House asks PACHA to provide, on an ongoing basis, recommendations on how to effectively implement the National HIV/AIDS Strategy, as well as monitor the Strategy's implementation.
Management and support services are provided by the White House Office of HIV/AIDS and Infectious Disease Policy, Office of the Assistant Secretary for Health, U.S. Department of Health and Human Services (HHS).
Bishop Allen will be sworn in on Thursday, May 21, 2015.