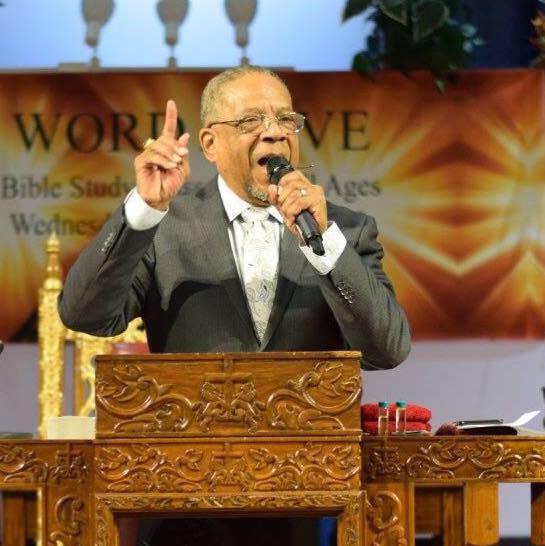 Bishop John C White is celebrated around the globe as a world-class musician and songwriter.  His composition Stretch Out (When Trouble Comes) recorded by the Institutional Church of God in Christ Radio Choir of Brooklyn, New York appeared on Pastor Shirley Caesar's debut solo album on the HOB label and became an instant hit. White would take the Institutional Radio Choir and later his very own JC White Singers to higher heights with a string of choir favorites including Talk It Over With Jesus, Stay in the Race, Please Touch Somebody, I Don't Want To Be Lost, You Can Make It and Keys To The Kingdom.  With some four-plus decades dedicated to the service of the Lord in music ministry and with his music covered by the likes of Ricky Dillard and New G, Dr. Charles G. Hayes and the Cosmopolitan Church of Prayer Choir, Chicago Mass Choir and more, White had a chance to detail his experiences in a new book, Messages Behind the Melodies. Bishop White was feted with a book signing event following his consecration as Archbishop over the Church of God in Christ, International during their Annual Holy Convocation held at the Cathedral of Praise Church in early August.
 "I felt it was time to tell the story behind the songs and that's what the book is," Archbishop White said. "Once you know the message, it adds weight to the lyrics and the melodies."
Published by Dudley Publishing House, Bishop White's book tells the story behind 10 of his most popular songs. The book includes stories about industry friends: Andrae Crouch, Edwin Hawkins and Kitty Parham and of course words of encouragement and exhortation.
In addition to his roles as husband, father and grandfather, Bishop White has served in pastoral ministry for nearly 40 years pastoring the Turner Faith Temple (now known as the Cathedral of Praise) in Bridgeport, Connecticut.  His love, compassion and general concern for the needs of people caused the church to experience tremendous growth during the early years of ministry.  His wisdom and keen insight were readily received by the youth as well as older men and women and as part of his dynamic leadership, the church's youth choir evolved into the Stellar Award winning and Grammy and Dove Award nominated ensemble Youthful Praise under the direction of JJ Hairston.
Messages Behind the Melodies is available on Amazon, Barnes and Nobles and other book outlets.