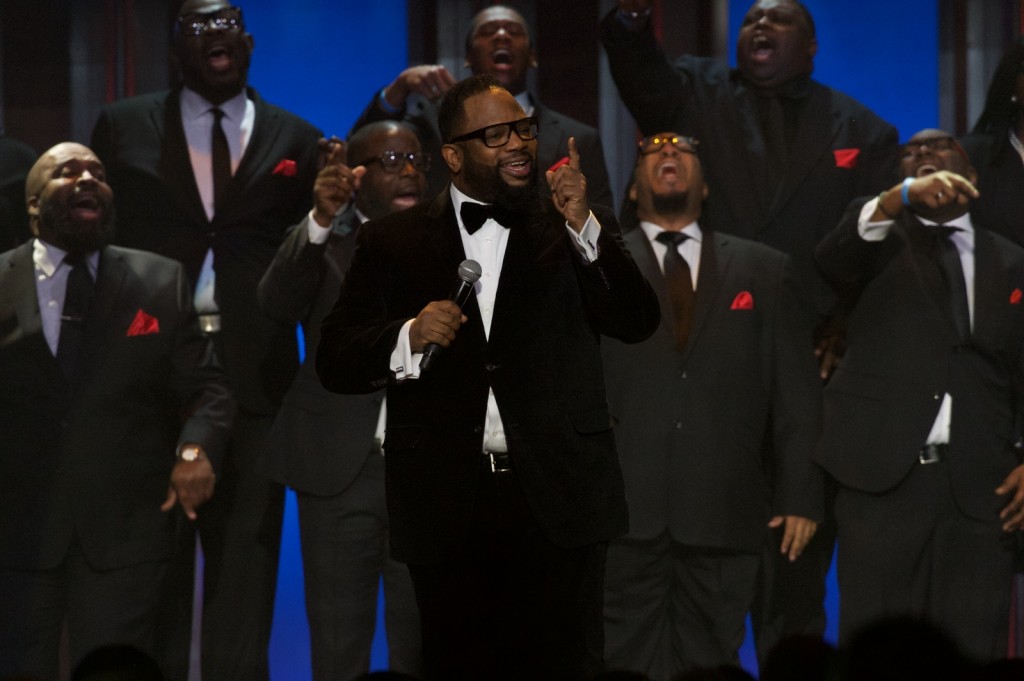 Ever wonder what got Bishop Hezekiah Walker to do Gospel Music? Well, uGospel.com has the information for you. During the 2016 Stellar Awards, Bishop Hezekiah Walker took time out to share with us how it all got started. See Below Below:
About Bishop Hezekiah Walker
Bishop Hezekiah Walker is a popular American gospel music artist and pastor of prominent Brooklyn New York megachurch, Love Fellowship Tabernacle.Walker has released several albums on Benson Records and Verity Records as Hezekiah Walker & The Love Fellowship Crusade Choir.
Walker was born in Brooklyn, New York. He attended Long Island University, majoring in Sociology. He also attended Hugee Theological Seminary, and the New York School of the Bible.
In 2001, Hezekiah & The Love Fellowship Crusade Choir were nominated for an NAACP Image Award for Best Gospel Artist, Traditional on the strength of the album Love Is Love! The group has won Grammy Awards for Best Gospel Album By Choir Or Chorus twice: once for Live in Atlanta at Morehouse College (1994), and once for Love Is Live! (2001).
Separate from The Love Fellowship Crusade Choir, Walker's LFT Church Choir released an album entitled Recorded Live At Love Fellowship Tabernacle in 1998. LFT Church Choir was more youthful and hip-hop leaning ensemble than its predecessor and its album hit the Top 5 of Billboard's Gospel Chart and was nominated for a Grammy Award the same year.
Albums
I'll Make It (Sweet Rain, 1987)
Oh Lord We Praise You (Sweet Rain, 1990)
Focus on Glory (A&M, 1992)
Live in Toronto (Verity, 1993)
Live in Atlanta at Morehouse College (Benson, 1994)
Live in New York By Any Means… (Benson, 1995)
Live in London (Verity, 1997)
Recorded Live at Love Fellowship Tabernacle (Verity, 1998) – by Hezekiah Walker & The LFT Church Choir
Family Affair (Verity, 1999)
Love Is Live! (Verity, 2001)
Family Affair, Vol. 2: Live at Radio City Music Hall (Verity, 2002)
20/85 The Experience (Verity, 2005)
Souled Out (Hezekiah Walker album) (Verity, 2008)
Azusa: The Next Generation (RCA Inspiration, 2013)