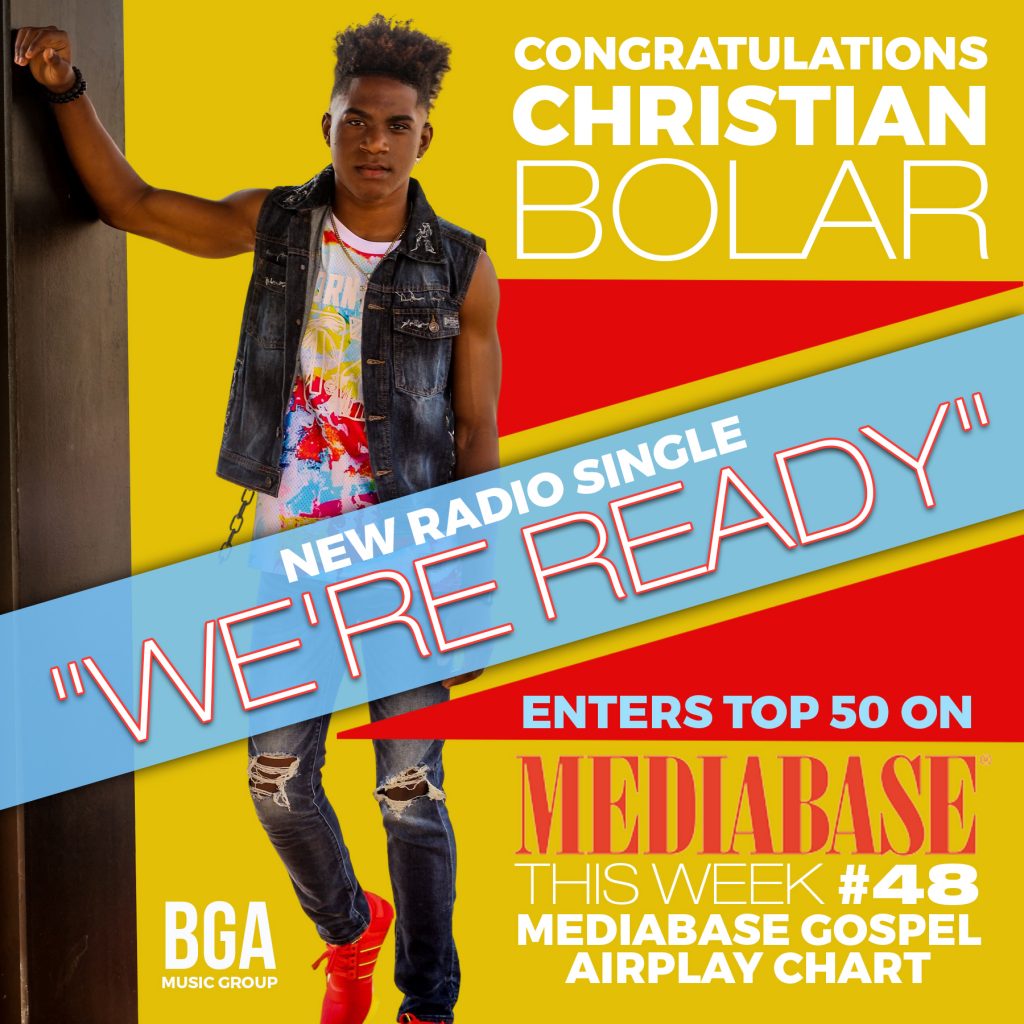 BGA Recording Artist Christian Bolar is one of today's emerging young gospel artists. His hit single "We're Ready"continues to move swiftly up the radio charts, hitting #48 this week on the Mediabase Gospel Charts. 
Christian is not only shining on the stage and on the music charts in the music industry, but also in the classroom, on the basketball court, and the football field. Christian has received mostly all A's while taking (5) high school courses during his last semester in middle school.He has been able to thrive during a time where students are experiencing emotional and social challenges with virtual and hybrid learning across the nation. And it's all due to faith in God! Christian was also recently accepted into the Advanced College Academy at Highland Springs High School. Playing quarterback for the Varina Recreation League, Christian lead his team to a 5-1 season. Christian plays AAU basketball for VA HAVOC and was recently named Player Of The Game.
Christian realizes the call on his life and the responsibility that comes along with it. "I just want my generation and all people to be inspired by my journey. If you work hard and believe in yourself, and most importantly God, anything is possible."  Christian's latest album "I Believe" is available now on all digital platforms.
Click Here To Download & Stream "I Believe" Today!