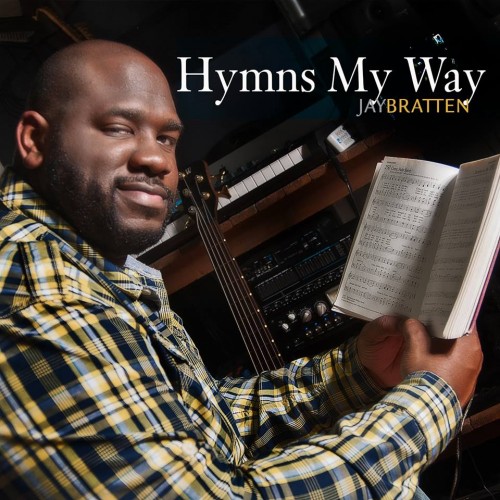 Bassist Jay Bratten was privileged to share his musical gifts at the 11th Annual McDonald's 365Black Awards, an award show celebrating the extraordinary achievements and positive contributions of African Americans in the community.
This year, McDonald's recognized one of their own, an Owner/Operator of the franchise, honorees in the categories of Humanitarian, Arts & Entertainment, Business Entrepreneurship, Sports, Inspiration, and for the first time, youth honorees.  Known for drawing top celebrity attendees and its show-stopping performances, this year's 365Black awards, held live in New Orleans and nationally televised on BET, has been deemed the best yet!  Jay Bratten, along with other amazingly talented and skillful artists, had the honor of serving as a member the house band.
"I am beyond humble for an opportunity such as this! To be able to play for some of the industry's top artists that graced the stage that night and even more so, to be a part of something so inspiring and momentous is truly an amazing experience.  I love music. I love what I do. And I love to be able to share my gift with others, especially when my gifts are matched with other great artists and musicians to make musical magic happen!"
For the last ten years, Bratten has continued to thrive in the music industry and built a notable reputation for his unique sound, stage presence, and a personality just as creative as the musical masterpieces he coins.  He recently released his debut project entitled "Hymns My Way," featuring 16 of Gospel's greatest hymns.  The newest single making its way to the ears of Gospel music listeners, "In Christ Alone," features the vocals of Grammy-nominated singer/songwriter Aaron Camper and  up and coming new artist on the Joyful Noyze label, "NeeCee" Trott.
Bratten has graced many stages in the music industry, having the opportunity to play with Musiq Soul Child, Tye Tribbett, Jill Scott, Mario Barret, Fantasia, Jaguar Wright, Flo Rida, Martha Munizzi, Youthful Praise, Norman Hutchins, Bruce Parham and currently, Drake.  He has also displayed his talents in other live television performances including "The David Letterman Show" with Chamillionaire, "The American Music Awards" with Drake, and Dick Clark's "Rockin' New Year's Eve" with Flo Rida.  His discography includes the work of J. Cole "Born Sinner," Tasha Cobbs "Grace," Tye Tribbett "Fresh," Angela Johnson's "It's Personal," and Musiq Soulchild's "A Philly Christmas."  Bratten is also honing his skills as a producer for the debut project of NeeCee Trott set to release later in 2014.  "Hymns My Way" is available for sale on iTunes, Amazon, CD Baby and www.jaybratten.com.