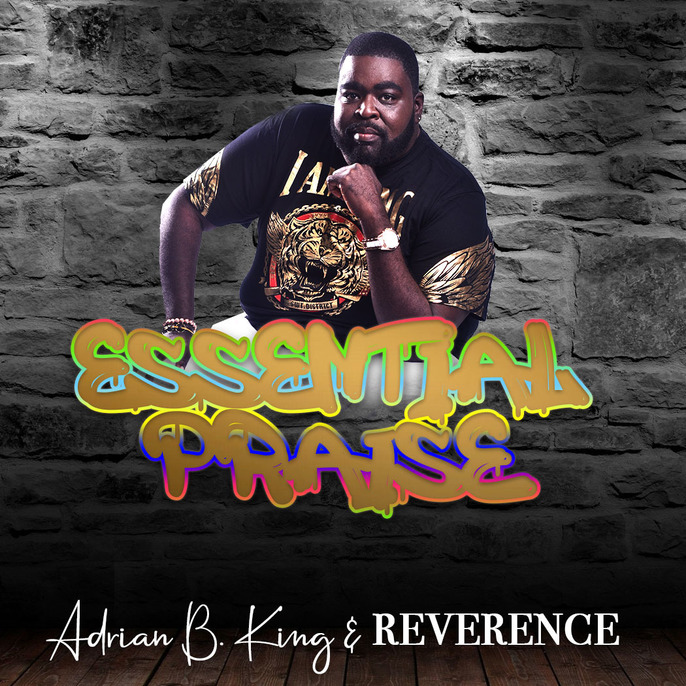 Singer, songwriter, choirmaster, and praise and worship leader Adrian B. King has been a Gospel recording artist for over 20 years.  From his first release WELL DONE (1997), Adrian B. King (ABK) and singers, known as Reverence, have ministered Gospel songs with passion, charisma, and anointing.   
ABK and Reverence have a signature "Chicago Gospel" sound that has evolved as the Gospel music genre has evolved keeping the group indispensable over the past two decades.  
"Many great singers and choirs come out of Chicago.  After you hear Adrian and his singers, it's safe to say that the future of 'Chicago Gospel' is in good hands," says Carlos Hale, Urban Soul Cafe/Joy In The Morning 92Q Radio Nashville.  "High energy, great vocal arrangements, and solid lyrical content are just a few things that best describe Adrian and his group!"
ABK and Reverence demonstrate their high energy and incredible anointing on their newest album release ESSENTIAL PRAISE.  The album is comprised of eight Contemporary Gospel, intimate worship, exuberant praise, and traditional churchy tracks.  ESSENTIAL PRAISE is released via Adrian's King's Court Music label and IndieBlu Music and is available now on all digital music outlets.
"Adrian B. King is back with a spiritual vengeance on the enemy's camp with this album!" says Ricky Dillard, Stellar Award-winning artist.  "This project is sure to bring forth a praise from the listener's mouth to agree that God is simply AMAZING!"
A highlight of ESSENTIAL PRAISE is the single "How Great".  Written and arranged by hit-maker Franklin "Bubby" Fann, "How Great" is the quintessential praise anthem that can be sung and enjoyed by all.  
Listen To "How Great"
You have the opportunity to experience Adrian and Reverence in concert.  ABK will host "Jam 4 The Lamb" Expecting Greater Live Virtual Concert Experience on Sunday, May 30 at 9PM Central.  Watch and worship live via the ABK and Reverence Facebook page –  www.facebook.com/adrianbkingandreverence.  
ABK and Reverence hope you are blessed by ESSENTIAL PRAISE and join them for the "Jam 4 Lamb" as they represent Christ in all that they say, sing, and do.  They desire to usher in His presence that He may do the work, and to be vessels of honor for Him.