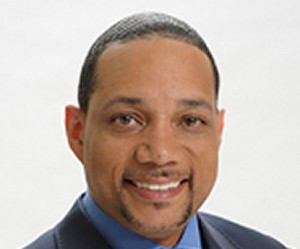 It appears that in order to be the successor of the late Zachery Tims', one must be in a supportive marriage to lead the church. According to the Christian Post, New Destiny Christian Center has revealed that is one of the requirements needed for applicants looking to take over the senior pastoral role the charismatic preacher left vacant when he died in August.
Following a report last week that NDCC was about to announce its basic requirements that would be instrumental in selecting an effective replacement for the late pastor "soon," Minister Samuel Anderson, an executive administrator of the church, told The Christian Post Friday that NDCC is seeking "a pastor that is part of a husband and wife team."
This is not out of keeping with the history of NDCC, which, many will recall, began due to the hard work and commitment of pastors Zachery and Riva Tims. After relocating from Baltimore, Md., in response to a directive by Zachery Tims' pastor, the couple moved to Florida and, after hard work and great dedication, built a ministry that would eventually grow to a membership of 7,500 in just ten years.
Riva says, "In response to so many of your inquiries…I have gotten an overwhelming response from my New Destiny Family to come home and/or at least minister to them. However, I have not been contacted by NDCC staff to return or to assist in the transition. I will continue to pray and cover NDCC that the vision Zack and I birthed will continue! Thanks for all of your love and prayers."
On Oct. 14, the church announced that news on the requirements would be posted "soon." Today's information gives an insight into the type of pastor NDCC will eventually select.
For the full article click here.