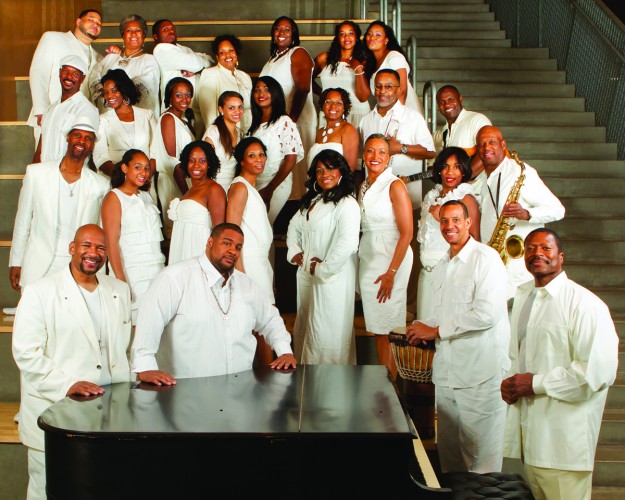 The Sounds of Blackness (SOB) has been bringing hope and inspiration to people through their music for the past four decades.  As the group celebrates 40 years in music and entertainment, it offers "Fly Again," another soaring anthem to the resilience of the human spirit. The group dedicates the song to all of the people of the cities across America and around the world, who have recently suffered unfathomable devastation. As the U.S. and the world mark the 10th anniversary of the September 11 terrorists attacks, this song reassures the listener that no matter how bad things seem,  you've got to "just hold on and be strong," because together we will all soon be able to "FLY AGAIN."
"Fly Again" is the first single from the group's tenth and self-titled CD, The Sounds of Blackness. As we look back at the horror of the past events, this song will remind us that we have a brighter future. It perfectly expresses the sentiments of the nation—that together we can survive and even "celebrate a new day."  It is an especially poignant message for a day of remembrance in a hurricane season that has brought devastation to thousands so far.
The Sounds of Blackness is a GRAMMY® Award-winning group of singers and musicians. Under the direction of Gary Dennis Hines, the group has performed before millions of people on five continents since 1971. It has a repertoire that includes music ranging from Soul to Spiritual, R&B to Rock, and Jazz to Worldbeat, Hip-hop, and Classical. Their new CD, The Sounds of Blackness, features two generations of singers. It contains new songs, as well as new arrangements of popular classics such as The Beatles' hit "Hey Jude." Special guests appearing on the CD include GRAMMY winner Norman Brown, jazz vocalist Doris Hines, XROSS, and Japan's Dreamers Union Choir. "Fly Again" features the phenomenal lead vocals of Jamecia Bennett, daughter of the incomparable Ann Nesby, a former lead singer with SOB, and mother of Paris Bennett, a finalists on American Idol Season 5.
The Sounds of Blackness recently signed with Jackson Mississippi-based Malaco Music Group. Much of the historic label was destroyed in a tornado in April, 2011, however the company will "Fly Again" and will release the SOB CD on October 18.
"Fly Again" will be available on iTunes on September 13.