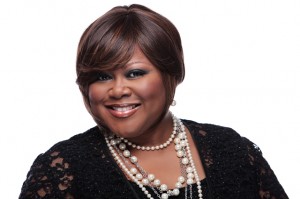 Shirley Murdock is currently gearing up for a huge ministry assignment in Atlanta, GA. On October 1st, Murdock will join Corey "Coco" Condrey, Bishop T.D. Jakes, Tye Tribett, Bishop Leonard Scott, Deitrick Haddon, Leandria Johnson, Jason Upton and many others for the Stand One Body 2011 Event at the Georgia Dome in Atlanta.
Yes, Murdock has made many stops this year and the Stand One Body event is indeed a special opportunity for her to join with the Body of Christ in advancing the kingdom.
Murdock's first Atlanta stop will be on Friday, September 30, where she will do an interview on the Coco Brother Live radio show. The following day, Shirley will encourage the body to believe as she ministers her current radio single "Dream" at 5:40 p.m. For More Information on the Stand One Body 2011 Event contact: (404) 223-4636 and www.cocobrotherlive.com
Shirley Murdock Live: The Journey CD and Music DVD will be released on Tyscot Music & Entertainment on October 18, 2011.