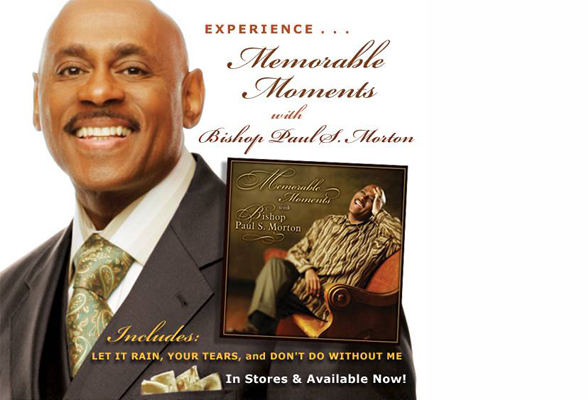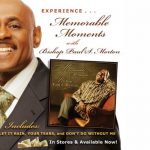 MEMORABLE MOMENTS with Bishop Paul S. Morton represents a 25 year musical journey
that began in 1983 with his first solo album, JESUS, WHEN TROUBLE BURDENS ME DOWN.
From there, Bishop Paul S. Morton, as a solo artist, along with The Greater St. Stephen
Church Choir or when ably backed by The Full Gospel Baptist Fellowship Mass Choir has
released countless, memorable, award winning albums. From the early recordings to the
more recent chart topping hits from LET IT REAIN, SEASON'S CHANGE, EMBRACING A
GENERATION, and CRY YOUR LAST TEAR, Bishop Paul S. Morton has cemented his place
as one of Gospel's most remarkable vocalists. Bishop Paul S. Morton always delivers
music that heals the soul, ministers to the heart, and feeds the spirit.
Come along and relive the MEMORABLE MOMENTS.