Music World Gospel/Son Flower Records Artist
Juanita Bynum's New Single "Soul Cry (Oh, Oh, Oh)"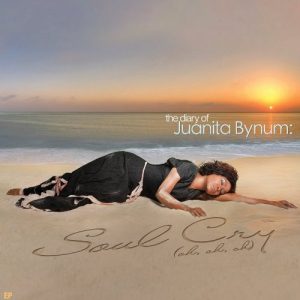 Remains at #1 on CMTA's Christian Singles/Tracks Chart and #2 on Billboard's Top Singles Chart for Two Consecutive Weeks
The single is #1 Most Increased Airplay Song and #1 Most Added Song at Gospel Radio
Houston, TX – Music World Gospel/Son Flower Records artist, Juanita Bynum's new single, "Soul Cry (Oh, Oh, Oh)," remains at #1 this week on CMTA's Christian Singles/Tracks chart and #2 on Billboard's Top Singles chart for two consecutive weeks. The song was the #1 Most Increased Airplay Song and the #1 Most Added Song at gospel radio.
"The Diary of Juanita Bynum: Soul Cry (Oh, Oh, Oh)" is a package of six versions of the song and it's the first installment of a three-part music trilogy that will culminate in the final CD release in January 2011. The single is being sold at Wal-mart for one month, followed by a wide release at major retail stores across the country. "Soul Cry" is also available at Christian retail outlets, J&R Music World in New York City and all digital outlets.
"We are thrilled with the success of Music World Gospel's first installment of 'The Diary of Juanita Bynum,'" said Nichelle Poindexter, Senior Vice President and head of Music World Gospel. "The new single, 'Soul Cry' is a powerful and relatable song. It's a song of pain and healing that speaks to the hearts of millions. We look forward to releasing the next two installments of the ground-breaking music trilogy in the coming months."
In recent weeks, AOL Black Voices showcased "The Diary of Juanita Bynum," a nine part series that included two live performances of "Soul Cry" along with the song's recitation. This week, the online giant premiered a video exclusive of the series.
Bynum appeared at the ESSENCE Music Festival and received rave reviews. She ministered in song at the Wal-mart booth on Saturday, July 3 and signed autographed copies of her new CD at the Ernest N. Morial Convention Center in New Orleans. On Sunday, July 4, she was part of an All-Star Gospel Salute where she ministered and presented the Legend Award to her longtime friend and mentor, Pastor Shirley Caesar. The standing room only event also included tributes to Kirk Franklin and Bishop Paul and Pastor Debra Morton. Following her appearance at the Convention Center, Bynum performed at the ESSENCE Cyber Space Lounge and then proceeded to the Music World/House of Deréon booth, where she was on hand to autograph copies of her new project.
From Wednesday, July 21 through Friday, July 23, Bynum will headline the No More Sheets Conference at New Birth Baptist Church Cathedral of Faith International, 2300 NW 135th Street, Miami, FL 33167.
For more information on Juanita Bynum, please visit www.juanitabynum.com.