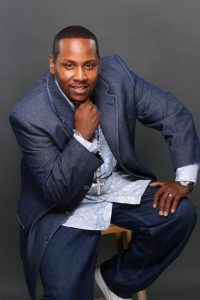 Flow Music & Entertainment has teamed up with one of today's top Gospel publications, Epitome Magazine for an exciting new promotion.  The 21-day promotion, will run through June 26, and allow consumers to pre-order Eric Simmons debut CD, FREEDOM, and receive a year's subscription to Epitome Magazine.
Eric Simmons debut CD, on Flow Music & Entertainment hits stores June 28, and promises to be a summer sizzler.  Freedom is a mixture of R&B rhythms, jazzy beats, and inspired lyrics that reflect Simmons personal relationship with the Lord and his determination to win souls to Christ.  It takes you on a journey from Traditional Gospel, to today's new explosive Urban Gospel sound.
Simmons offers songs of sincere appreciation like his first single 'Lord I Thank You', which has become a favorite among fans because of its simple and cross cultural message of thanks.  The CD also includes inspirational songs such as 'My Heart Belongs to You' which emphasizes his belief that nothing can replace the love of God, and he brings it all together with a personal statement about his life in 'My Testimony'.
If you are interested in scheduling an interview, or booking Eric Simmons for an upcoming event or church service, please contact GIC Public Relations, [email protected].