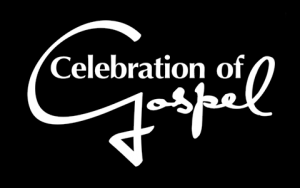 BET continues to raise the bar in gospel programming and dominated with last night's telecast of "CELEBRATION OF GOSPEL"!  According to the Nielsen Company, "CELEBRATION OF GOSPEL" 2014 holds the #1 spot in COG franchise history among Households and was seen by an average of 2.6 million total viewers. All key demos were up double-digits vs. COG 13 led by target demos Adults 18-49 (+48%) and Adults 18-34 (+64%).  "CELEBRATION OF GOSPEL" remains the #1 gospel/religious telecast on TV for 14 consecutive years, #1 Sunday Special on Cable in 2014 among Adults 18-49 and last night's premiere was the #1 Sunday BET telecast for 2014 to date among Adults 18-49.
"CELEBRATION OF GOSPEL" illuminated the digital sphere with spirited performances and moving renditions by some of today's hottest and most talented artists from the worlds of gospel and R&B. The telecast topped the charts in the social media and digital arena with thousands of tweets regarding the gospel celebration. According to Social Media Guide, on twitter the 2013 "CELEBRATION OF GOSPEL" was up 26 % Year-Over-Year with more than 116K interactions the night of April 6. Several worldwide top trending topics on Twitter were traced back to the empowering telecasts including "Celebration of Gospel" and "Charlie Wilson" which at 9:02 PM ET garnered over 3,500 tweets that minute.
"CELEBRATION OF GOSPEL" also set a record for BET.com traffic across all key metrics for day of show. Page views on the site were up 78% Year-Over-Year and Video Views netted 180% over 2013.*
This year's "CELEBRATION OF GOSPEL" continued the tradition of unique collaborations between the best in soul and gospel music featuring moving performances by Yolanda Adams, Charlie Wilson, Tasha Cobbs, India.Arie, Tamela Mann, Kem, Donnie McClurkin, SWV, Erica Campbell, Candice Glover and many more.









Encore telecasts of "CELEBRATION OF GOSPEL 2014" include:
• Thursday, April 10 at 8:00 p.m.*
• Saturday, April 12 at 8:00 p.m.*
• Sunday, April 20 at 10:00 p.m.*
*All Times EST
*Source: BETN Corporate Market Research via Nielsen (Fast Nationals & StarMedia Reports? LIVE + SAME DAY DATA)
*Source: Omniture Site Catalyst, 4/6-7/2014 vs. 4/7-8/2013 vs. 4/1-2/2012 vs. 1/30-31/2011