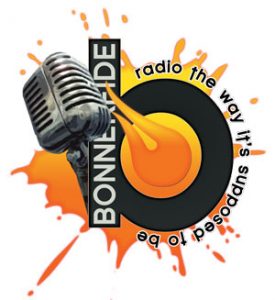 Bonnerfide Radio founder and host, Gerard Bonner announced today that Bonnerfide Radio has entered into its first international partnership with M-Brio Music and M.E.X. Magazine to produce UK FIYAH.
UK FIYAH is the brand new radio program on Bonnerfide Radio, which will be hosted by Adam and Matt Brooks, founders of M-Brio Music and M.E.X. Magazine.  This hour-long show will present the hottest and fresh sounds in Christian and gospel music from the UK and Europe.  This partnership will make Bonnerfide Radio the first stop for the U.S. music community to discover the newest music out of the UK, courtesy of UK FIYAH.
Bonner, whose popular Internet radio station is known for being a hub for innovative and creative programming, is thrilled with this endeavor.  "I am incredibly excited about our new partnership with M-Brio Music and M.E.X. Magazine.  Adam and Matt have proven to have their hands directly on the pulse of the UK and European market and have made their site highly visible and viable in the international faith-based community.  This partnership is bound to take both of our brands to new levels and introduce us to new audiences.  This is really the start of something phenomenal."
Matt and Adam Brooks are just as elated. "I'm excited and honored for M-brio Music and M.E.X magazine to be partnering with a brand and company of this magnitude.  Now the UK and the USA can interact like never before," said Matt Brooks.  Adam adds, "This partnership is going to change the game forever. Nothing like this currently exists and I believe that we will be able to achieve some amazing things through our joint endeavors. I'm excited not just because of what we're doing now, but, for what we will inevitably achieve in the future." He also adds, "We're so excited about UK Fiyah, bringing the biggest and best that the U.K has to offer to the USA and introducing you to some really cool new music."
Bonnerfide Radio has also developed a reputation for debuting the newest and freshest sounds in the industry.  As such, Bonner will also contribute a monthly column in M.E.X. Magazine presenting the top 10 hits from the U.S. according to Bonnerfide Radio.
Look for UK FIYAH to debut on Bonnerfide Radio in the coming weeks and for the debut of Gerard's column in issue 4 of M.E.X. Magazine. More details on M-Brio Music and M.E.X. Magazine can be found by visiting www.m-briomusic.com and www.ireadmex.com.
Bonnerfide Radio is a daily Internet radio broadcast that fuses the latest in inspirational music and provides a balanced presentation of the Christian experience with innovation and creativity.  The show has had over 42,000 visits and over 73,000 page views with listeners in 47 states and 55 countries. Bonnerfide Radio can be heard 24 hours, 7 days a week on www.getbonnerfide.com and is available on demand via podcasts on iTunes.  For more information, contact Shari Anderson at 708.525.5506.