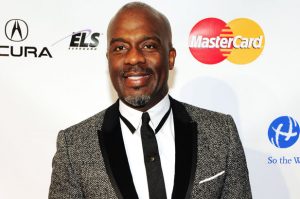 He knows some people might be skeptical, but BeBe Winans is adamant that the upcoming Still Something Big tour will be his last with sister CeCe Winans.
"I feel on the inside that this is our last go-round," Winans, who's been recording with his sister since 1984, tells Billboard.com. "I don't see me doing this outside of this year." Winans sees the gospel duo's Hollywood Walk of Fame star prevention on Oct. 19 as a convenient conclusion to their musical association. "I told [CeCe], 'Sweetie, I think that's the day we say, 'Thank you. See ya. So long. Have a great life,' " he explains. "That's not to say that we'll never sing again, but it is to say that it's not going to be a continuation of BeBe and CeCe."
Winans says he also feels that 2010's "Still," which was nominated for a pair of Grammy Awards and five Stellar Awards — with the single "Close To You" named BMI's Most Performed Gospel Song of the Year — brought the sibling's recording career to a natural end. "It had been 15 years since we did an album together," he notes, "so to come back and do the album, I felt it was important for us to say goodbye in the manner of honestly saying goodbye. The album [got] a wonderful reception and an appreciation that caused us to look back and say, 'Wow, it's been a great journey.' But every journey comes to an end, so I believe it's going to be that for us."
It's not just BeBe and CeCe that Winans plans to put on ice, either. Turning 50 in 2012, Winans says, is "a good enough reason to say 'so long' to the touring and the craziness that goes on with that." In other words, he's taking himself off the road entirely? "Yes sir," Winans says, "with a capital Y-E-S and a capital S-I-R."
The Winans kick off the Still Something Big Tour, which also features Mary Mary, on April 1 in their birthplace of Detroit. And Winans won't be hard-pressed for things to do in the future. He's just finishing the script for a stage musical currently titled "Through My Eyes: The Winans Family — The Musical," which will feature seven or eight original songs and other selections from the storied family's catalog. Casting is expected to start soon, and Winans himself — who has been in companies for "The Color Purple," "Don't Get God Started" and "Civil War" — has agreed to perform in initial productions, which are currently being shopped to regional theaters and could be on the boards before the end of the year.
Meanwhile, he's recorded three songs — "Mona Lisa," "Moon River" and Frank Sinatra's "My Way" — for a standards album that he also hopes to have out before year's end. "I have waited for [producer] Phil Ramone, for his time to allow him to do this, and now is that time," Winans says. "I feel as if we'll wrap this up before the year's out for sure and, who knows, maybe have a fourth quarter release. We shall see, but I'm very excited."
Winans says that "music will always be a part of me and what I do," but he has other interests he hopes to explore in film and television as well as theater. "There's things I want to do, both in music writing and in acting a little more," Winans notes. "My mind set has a lot to do with accomplishing anything. Music has taken me to various places, so we'll see where I can take it from here."