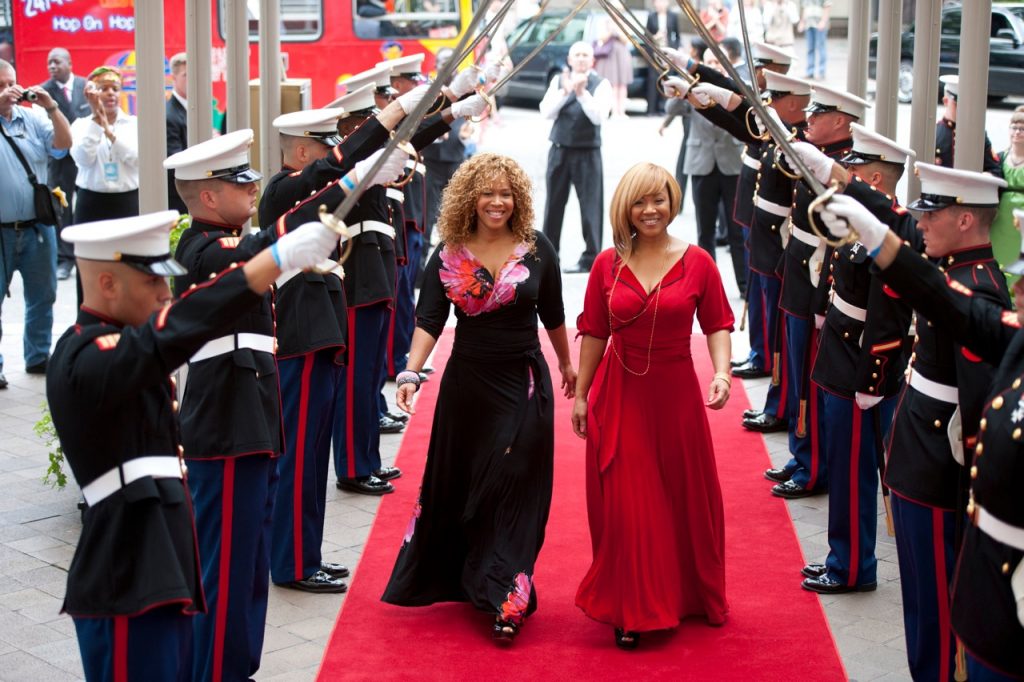 Grammy Award-winning sister act Mary Mary is determined to demonstrate the power of individuals to do SOMETHING BIG to impact the lives of others.  On Sunday, June 5, 2011, the duo was able to warm the hearts of students with disabilities and life-threatening illnesses at the 6th annual 'A Cinderella Ball' at The Willard InterContinental Hotel in Washington, DC.
Before a packed Grand Ballroom, Mary Mary performed some of their hit songs, including "Can't Give Up Now," "Ordinary People," and "Walking," the lead single from their latest album, Something Big (My Block/Columbia /Sony Music), released in March of 2011.  As the chart-topping group sang, the encouraged local students stood up and danced at their tables, singing along to the tunes.
Founded in 2005 by The House Inc., 'A Cinderella Ball' is an annual event in Washington, DC that seeks to improve the quality of life of students with disabilities.  At the gala, each student is provided with his or her choice of formal attire to wear to the ball, and is escorted down a red carpet laid at The Willard Hotel's Pennsylvania Avenue entrance, just steps from The White House.  On each side of the red carpet, 40 marines draw their swords to honor the student guests as they walk into the ball.
This opportunity for Mary Mary is just the latest in a continuing thread of philanthropic efforts, including a recent trip to Birmingham, AL where the duo performed in concert and visited areas devastated by the recent flood and tornado disasters.  It also comes on the heels of the pair's successful "Do Something Big" campaign, a call-to-action that has receihas garnered numerous internet submissions of everyday people doing something extraordinarily big for the world around them.
Mary Mary was recently named this year's recipient of ASCAP's coveted Golden Note Award at the 24th Annual Rhythm & Soul Awards in Los Angeles, as well as a nominee in the 'Best Gospel' category of the 2011 BET Awards, both of which will take place in Los Angeles in June of 2011.
For more information on The House, Inc. or A Cinderella Ball, visit http://www.thehouse-inc.com.
For more information on Mary Mary, visit http://www.mary-mary.com