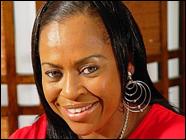 Atlanta, GA — Get Ready for the Atlanta Gospelfest Music & HealthCare Festival coming back bigger and better with a new central downtown location in the beautiful Georgia World Congress Center 285 Andrew Young Boulevard Atlanta, Georgia. It's all happening Friday August 13th and Saturday August 14th 2010.
The Atlanta Gospelfest Music & Health Care Festival is a two day musical extravaganza designed to elevate your spirits while educating your mind, body and soul with an array gospel music concerts, a series gospel music industry workshops and panels, wealth & finance empowerment segments presented by Hakeem Webb Founder of Kingdom Business International Ministries and a multitude of health care services for the entire family. The Atlanta Gospelfest is proud to embrace the participation of Caribbean artist in Atlanta and throughout the world. This festival features Gospel Artist like: Dr. Dorinda Clarke Cole, The Canton Spirituals, Papa San Tim Rogers, The Gospel Legends The Swannee Quintet just to mention a few while showcasing up and coming artist from across the country. The Atlanta Gospelfest embraces many genre's of Gospel Arts you will see exclusive Fashion Show presentations from Atlanta's own Asato Agency and coming from Pittsburgh, Pennsylvania Oh Happy Day Fashions
Other activities include Drama & Comedy presentations, Holy Hip Hop a free kid zone, puppets and more for your enjoyment. There will be lots of games, door prizes, exhibits and vendors you are sure to have a good time.
This event is produced and facilitated by the Leading Women's Repertory Theatre/Lac1Productions under the direction of Dr. RIKI BROOKS (in photo) who is the CEO/Festival Producer for Gospelfest 2009, 2008 & 2007 not to mention an established Gospel Artist and a seasoned veterans of the arts with notable shows like: "Dreamgirls", "Ain't Misbehavin", "Lil Shop of Horrors" just to name a few and a former contestant of Miss Baltimore & Miss Black America. She has received numerous awards and commendations from the City of Atlanta and prides herself on bringing quality entertainment into the city of Atlanta Metropolitan area. For more information log onto to website www.atlantagospelfest.com or contact us sponsorship and vending opportunities are available.
Tickets for this event are $ 10.00 for general admission Concerts are $35.00 & 25.00 in advance per show Doors for conference open 4pm Friday August 13th until 1pm Saturday 9am until 1am.
To get involved in this program or to perform, call 770-649-1460!