The Gospel Music Association (GMA) has announced the nominees for the 45th Annual GMA Dove Awards, along with its partnership with the Trinity Broadcasting Network in airing the prestigious music awards show.
The Dove Awards show will take place on Tuesday, October 7, 2014 at Allen
Arena on the campus ofLipscomb University in Nashville, Tennessee at 6:30 p.m. (Central Time). Trinity Broadcasting Network (TBN), the world's largest Christian broadcaster and America's most watched faith-and-family channel, will be the exclusive broadcast host for the 45th Annual GMA Dove Awards, reaching over 100 million homes in the U.S., in addition to global and multi-platform distribution.
"Congratulations to all the nominees of the 45th Annual GMA Dove Awards," said Jackie Patillo, Executive Director of the Gospel Music Association. "The Doves celebrate the impact of all genres of Gospel music, recognizing talent, ministry, and outstanding performances. It is an honor and a privilege to once again have Lipscomb University as our host for Gospel music's biggest event of the year."
Ms. Patillo added that she was excited to announce TBN as the new broadcast home of the Dove Awards. "Not only do our organizations align in mission, but TBN will get the awards and our music out to a greater audience than ever before," she said. "With their global and multi-platform-enabled technology, virtually everyone anywhere will be able to watch this year's show.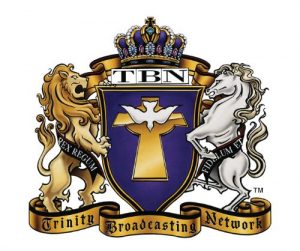 TBN Vice President Matthew Crouch said that the network has worked closely with the GMA on past Dove Awards programs and is thrilled to partner again this year.
"Once again the GMA Dove Awards will bring together the best and brightest singers, songwriters, musicians, and professionals in Gospel and Christian music," said Mr. Crouch. "And TBN, the leader in Christian television and America's most-watched faith channel, is honored to serve as the exclusive broadcast host for this night of unforgettable and life-changing music."
CLICK HERE to find out more about this year's Dove Awards program and to view the nominees announced so far.
About the Trinity Broadcasting Family of Networks
With 28 networks and growing worldwide, the Trinity Broadcasting Family of Networks is the world's largest faith-and-family television group, airing a broad range of church and ministry programming, Christian music, family friendly movies, children's programming, and shows for teens and young adults 24 hours a day to every inhabited continent via 87 satellites and 20,000 television and cable affiliates. In addition, TBN's most popular global networks are available on computers, smart phones, and other mobile devices, and over 24,000 hours of entertaining and inspiring On-Demand programming is accessible via TBN's innovative online network, iTBN.org. To find out more about the Trinity Broadcasting Family of Networks, log on to www.tbn.org.
About the Gospel Music Association
Founded in 1964, the Gospel Music Association serves as the face and voice for the Gospel/Christian music community and is dedicated to exposing, promoting, and celebrating the Gospel through music of all styles including Pop, Rock, Praise & Worship, Urban Gospel, R&B, Hip Hop, Southern Gospel, Bluegrass, Country, and more. The GMA community includes agents, artists, church leaders, managers, promoters, radio personnel, record company executives, retailers, songwriters, and other industry visionaries. The GMA produces the GMA Dove Awards, GMA Honors, and IMMERSE. For more on supporting the GMA or becoming a member, please visit www.gospelmusic.org or contact the GMA directly at 615-277-1376.