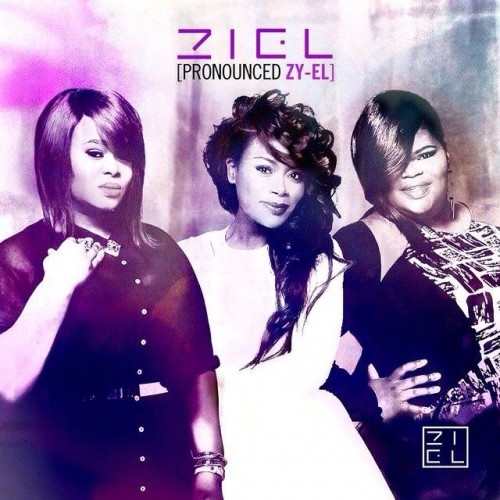 After months of anticipation and a crescendo of excitement, Zie'l is pleased to release its long awaited new album. The self-titled sophomore project reintroduces the dynamic group with songs that offer a mix of praise and worship; traditional gospel; soulful R&B infusions, and always flawlessly mesmerizing vocals that will cement Zie'l as one of the greatest girl groups in contemporary Gospel music.
With production from ASCAP Award winner Drathoven; multiple Stellar Award winner and Grammy nominee Tonex (aka GoldenChild); and Grammy-nominated Pierre "The Maven" Medor, ZIE'L [PRONOUNCED ZY-EL] is sonically diverse but unified in its singular focus of uplifting the spirit, encouraging the heartbroken and giving praise to God through it all. It is a refreshing representation of the individual and collective transformation the group has undergone in the seven years since its debut album was released.
Christina Bell says: "Words can't describe the multitude of gratefulness that I have towards God. His faithfulness towards us is indescribable. Ministry is my heart's desire and I'll forever remember this "Beautifully" "Truthful" album."
"This has been an exciting but grueling process and I am so happy to see this album come to fruition," says Crystal Bell. "God is truly amazing!"
"I can't wait for everyone to experience this journey with us," says Keyondra Lockett. "Pronounced Zy-El is uplifting, pure, and honest. I believe everyone will walk away encouraged and inspired after listening."
The first single, State of Emergency, was written by Keyondra Lockett and is building at radio. "State of Emergency came from some experiences in my life. I've been in dire straits and found myself needing the Lord and He came through for me! The Bible says that they we overcome by the word of our testimony. I pray that my testimony through this song helps someone else make it through their state of emergency," says Lockett.
The entire trio pulled out their writing chops for this album, and they delivered the goods with songs that speak straight to the heart. Lockett also wrote "Relentless" and "Purify Me," and she co-wrote "The Truth" with Tonex. Lockett and Christina co-wrote "Yes He Will" with Tonex, and all three members of Zie'l co-wrote "Beautiful."
On August 31 Zie'l celebrated their album release with a concert at Bright Star Baptist Church in their hometown of Shreveport, Louisiana. Zie'l will make appearances in the northeast cities of New York, Philadelphia, Baltimore and Washington, D.C. before heading to the southeast cities of Dallas, Houston and Nashville on a promotional tour."We are looking forward to ministering around the country to promoting this album, sharing this music and connecting with fans who have been so supportive throughout this entire process," says Zie'l.
Zie'l (Christina Bell, Keyondra Lockett, and Crystal Bell) first wowed the Gospel music industry as a quartet and immediately garnered national attention and a Stellar Award nomination for their debut album GENESIS, which featured remakes of the Clark Sisters' "Is My Living In Vain" and the James Cleveland favorite "Surely He's Able." The powerhouse group hails from Shreveport, Louisiana and is committed to singing the Gospel in a way that not just entertains, but emboldens people to get to know the Lord better. Zie'l has shared the stage with many Gospel greats, including Yolanda Adams, Kurt Carr, Kirk Franklin, Karen Clark-Sheard, Kierra Sheard, Dorinda Clark-Cole, The Williams Brothers, Donnie McClurkin and John P. Kee.