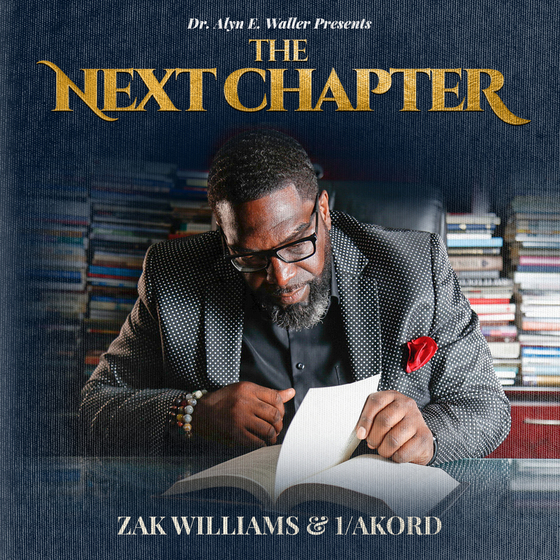 Choirmaster Zak Williams and his vocally commanding singers return seven years after their last album THINGS ARE GONNA GET BETTER.  Zak Williams & 1AKORD have delivered an incredibly powerful and long-awaited 10-track album of Worship, Contemporary Gospel and best-loved Gospel favorites compiled as THE NEXT CHAPTER.
Dr. Alyn E. Waller Presents Zak Williams & 1AKORD THE NEXT CHAPTER is available now on all digial music and streaming outlets and is released on Enon Music Group with distribution partner Sony Music / The Orchard.
"I am grateful that THE NEXT CHAPTER is finally completed!  I'm equally grateful for Enon Music Group, Edmondson Communications, and The Bellamy Group for the work they have done to help make this dream a reality," Zak states.  "My only expectation for this album is to help keep choir music alive and of course, bring souls to Christ – that's the Ultimate Goal!"
The album features great choir music for all audiences.  Zak takes listeners down memory lane with a Traditional Gospel medley of classic favorites on "Mommy's Medley" and offers Contemporary Praise with "You Oughta Praise Him".
"Unpredictable God" featuring David Willford and the late Thomas "TC" Clay is the choir's hit radio single.  The Urban Worship song broke through the Top 100 BDS Radio singles chart and is insistently rising.  The official lyric video is also now available on YouTube.
Watch The Official Lyric Video "Unpredictable God"
Zak & 1AKORD will be making key appearances this summer starting with the South Jersey MegaFest on Sunday, July 21.  They will be making multiple appearances at The Gospel Music Workshop of America Convention in Washington, DC July 27-August 2.