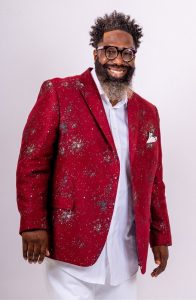 Jehovah Jireh" is the new single by Zak &1A that is catching fire across the country. The single is written by and made popular by iconic Philadelphia songwriter and musician Kevin Pringle (Wilmington Chester Mass Choir, Russell Delegation, GMWA Mass Choir). Zak & 1A delivers the classic song by keeping the traditional 'Philly choir sound' while adding the colorful contemporary showmanship his group is known to present.
This praise chant is a powerful proclamation that believers have in Christ – He always provides! Zak & 1A have invited Gospel artists, radio announcers, worship leaders, choir directors and pastors to join them in this anthem. The choir has released their official lyric video to the single that has reached the Top 40 on BIllboard/BDS Gospel Radio Chart.  Cameo appearances include Minister Earl Bynum, Bishop Kenneth and Shavonne Wells, The Kergyma Community Choir, Pastor John P. Kee, The Pathway Evangelistic Church of Philadelphia,  Hasan James, The Shipmans, Jason Clayborn, Pastor David Wright, Trice "Sistah Peaches" Whitley, Danielle Sunny Bryant, and Sounds Of Imani.
"Jehovah Jireh" lyric video is available on the Enon Music Group YouTube channel, premiering Monday, February 7 at 9PM Eastern.  
Visit zw1a.com for information on Zak & 1A's forthcoming 2022 album.