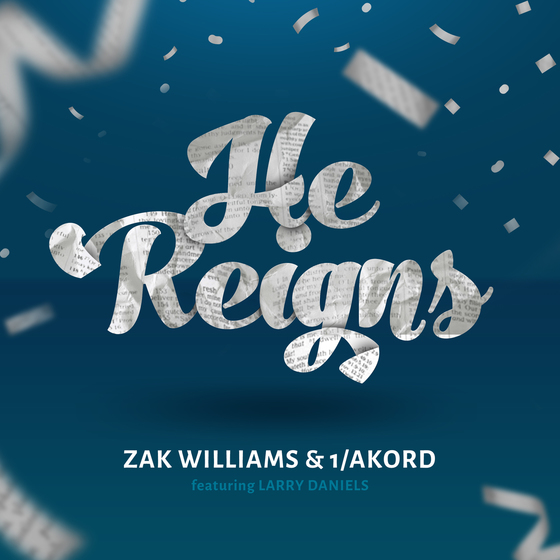 Philadelphia based super choir Zak Williams & 1AKORD emerged this summer with a powerful album THE NEXT CHAPTER.  Their album debuted at #7 on the Billboard Top Gospel Albums Chart and continues landing on the Top 40 sales chart.
Dr. Alyn E. Waller Presents Zak Williams & 1AKORD THE NEXT CHAPTER is released digitally by Enon Music Group with distribution partner Sony Music / The Orchard.  Consumers can now purchase a physical copy of THE NEXT CHAPTER at the myMEDIA BurnBar™ in Christian retail stores across the country.  Developed in 2007 for Christian retail store channels, myMEDIA BurnBar™ is a Disc-on-Demand platform in which nearly four million CDs and DVDs have been created.
THE NEXT CHAPTER is also being made available to an international audience.  In partnership withSound Republica, the album is now available for digital download and streaming in South Korea.
Zak & 1A's album encompasses a blend of Traditional Gospel with a medley of classic favorites on "Mommy's Medley" and offers Contemporary Praise with hits "Unpredictable God" and "You Oughta Praise Him".  The choir's newest single to impact radio is "He Reigns" which features vocalist Larry Daniels.  Enon Music Group has also released a companion lyric video for "He Reigns" that can be watched and shared on YouTube.
Zak & 1A will be singing their new single at upcoming events including the Root Magazine 10/50 Concert October 14 during Dove Awards week in Nashville, TN.  Zak & 1A will also be ministering in song at Olive Branch Church and Kingdom Love Fellowship Church while in Nashville on Sunday, October 13.