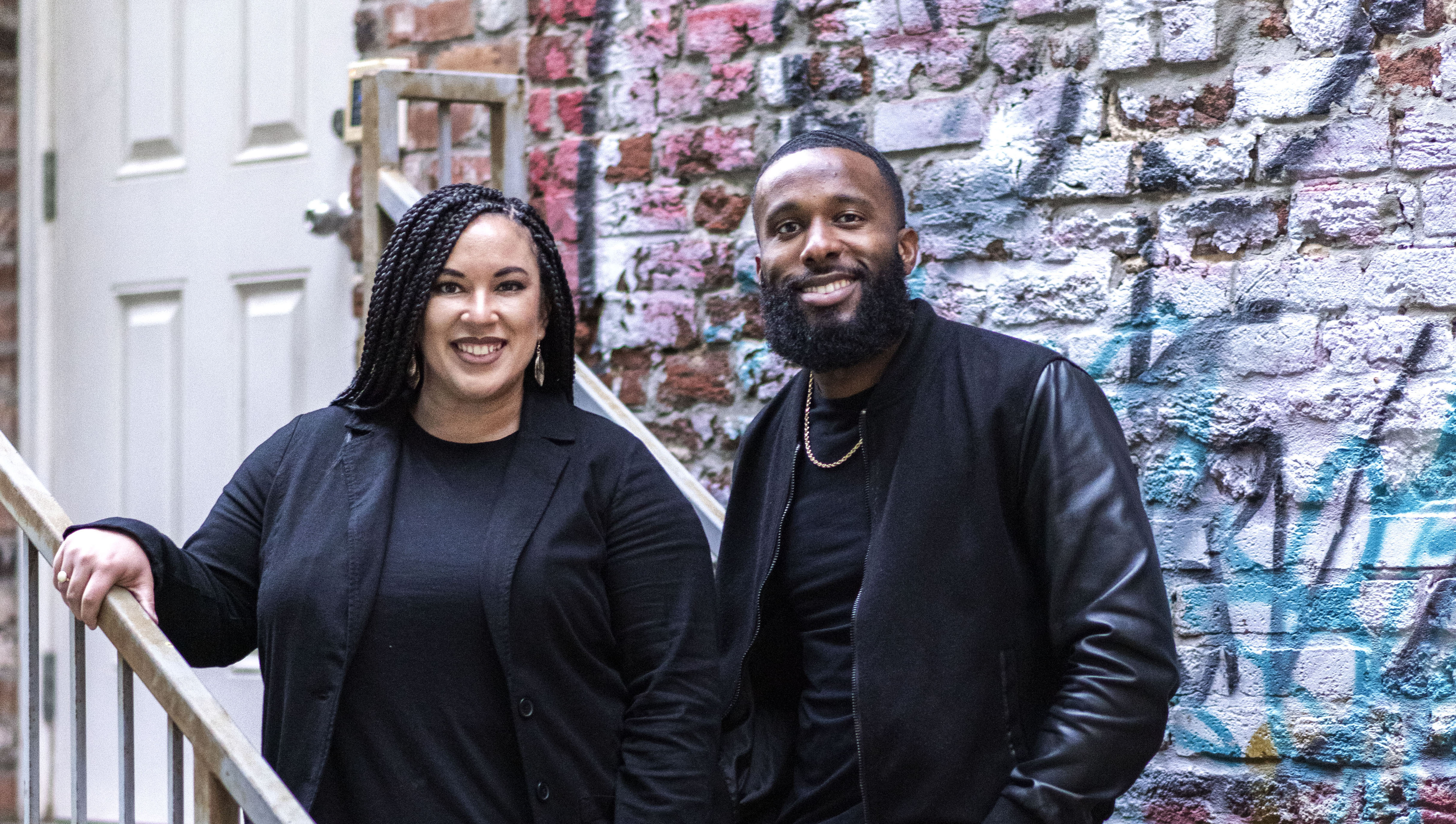 Writing Rounds is a budding, influential two-year old virtual community of creatives whose voices are being heard through its songwriting retreats, recording label, and audio production /consultation services. In a short time, it's amassed a global following stretching from North America to Australia. Co-founded by singer Jessica Hitte and producer LeBron Arnwine, Writing Rounds is expanding its enterprise via a partnership with  Tyscot Records, recording partner with Grammy® Award winner PJ Morton's Morton Records label, and gold-selling acts like Anthony Brown & group therAPy, and VaShawn Mitchell. "We do all genres of music, this union is to expand opportunities," Hitte says. "We're partnering with like-minded people to provide more opportunities for these songs. We feel a connection with Tyscot. If we feel any fatigue, having the Tyscot family come and help hold up our arms is a benefit to us."
"Initially, I was interested in Jessica as an artist," says Tyscot President, Bryant Scott. " I love her voice, but when she invited me to peek in on what they are doing at one of their retreats, I said, `Wait a minute, there's something bigger here.' I saw a different opportunity." A couple of years ago, Tyscot staffers began discussing ways to tap into the growing worship music movement that Maverick City Music, Bethel Music, and other entities had already cultivated. "We were already planning to do worship camps and to do some of the same things Writing Rounds already does," adds Tyscot A&R Director, Claudius Craig. "We thought they do it so well, so why try to reinvent the wheel? Why not partner with them? We believe in what they do and we're looking to see how we can help each other grow."
One of the first joint ventures is an upcoming Writing Rounds Experience that will take place April 28-30 in Franklin, TN. During the retreat, there will be song co-writing sessions, educational sessions about various aspects of music creation and administration, song-share performances to critique new works, and a live recording of the music created during the gatherings . "It's a big hang-out of creatives," Hitte adds. "We encourage each other's gifts. At 2 am or 4 am, people are still up writing songs together. We're advocating for people who have gone through what we've gone through with getting doors slammed in our faces or not being able to get into a certain room because they don't have a resumé full of Grammy® awards.  We are creating a platform where your songs get heard. They don't have to collect dust."
Indeed, the songs do not collect dust. Writing Rounds staffers actively pitch songs to artists looking to record new music such as Stellar Award-winning gospel artist Isabel Davis who recently agreed to record three of the community's songs for her forthcoming album. In addition, Writing Rounds has created its own recording label to release music from the community. It will be distributed by GoDigiPath Distribution which partners with ADA (a Warner Music Group company) for the mainstream market and with New Day Christian Distribution for  the Christian retail industry. Writing Rounds also offers full production facilities and can also be contracted  to consult with private firms and churches.
Writing Rounds' genesis begins with Tennessee natives Hitte and Arnwine who first met as students on the campus of Lee University circa 2008. They reconnected in 2013 when she was a Chattanooga schoolteacher awaiting her big break as a singer-songwriter and he was learning all he could about audio production. "She needed a producer to take a chance on her [as a vocalist] and I needed an artist to take a chance on me [as a producer]," Arnwine says. "It was a perfect fit. We learned together – all of the mistakes, all of the let's-not-do-that-agains. That built  a camaraderie between us that you won't have just walking into somebody's studio.  We had nothing. All I had was an interface and a broke down laptop."
Their collaboration resulted in Hitte's 2016 debut album, You Never Give Up, which was released independently. "I thought it was going to be easy putting out an album and that everyone was going to love it and that it was just going to blow up," she laughs. "When it didn't, I was like what did we do wrong?" She learned that much more goes into making records hits than simply making the music itself. She also realized that the album didn't fully reflect who she is an artist. "That's when I realized every song that I write isn't for me and I started writing for other people," she adds.
Writing Rounds was born during the COVID 19 pandemic. "I went to a Maverick City Music writing camp in March of 2020 right when everything was about to shut down," Hitte recalls. "I was so terrified. I thought, `How am I going to write with these strangers', and I ended up loving it.  I didn't want it to end. Then, I thought, `How can I keep doing this?' I talked to a couple of people who were at the camp, Drew Scott and Steve Davis. I asked them if they want to meet on Zoom the next Friday. They said yes and in three to four weeks, we had like 50 people showing up." She was overwhelmed and told Arnwine about the demand for the Zoom Writing Rounds songwriting sessions.  and he volunteered to help structure them. Soon, they were coordinating multiple parallel Zoom songwriting sessions.   They brought in noted singer-songwriters such as Leon Timbo, DOE, Ay'Ron Lewis, Kim Cruse, Catherine Mullins, Tywan Mack to host virtual writing sessions by the end of 2020, around 800 creatives had participated in the sessions.
After COVID began to decline in 2021,  one of the community members suggested that Writing Rounds do an in-person writing retreat. When the first one was announced, they planned to rent a single Airbnb residence. They ended up having to rent three of them to accommodate the 70 people who showed up. For the first one, Hitte's mother and sisters came through to handle cooking chores. "There were people overseas who wanted to come but they couldn't because of the COVID travel restrictions," says Arnwine.
After the success of the first in-person retreat, Writing Rounds began charging for their online community to find the writers who were serious about their craft. "In the beginning it was everybody," says Hitte. "We wanted strong writers who hadn't really had a shot. Even people who felt like their careers were over. There's a place for everybody here. You heard a song on the radio, but you don't know what it takes to get it on the radio. We show you all of that in our Writing Rounds Experiences." For more information, visit: https://www.writingrounds.com