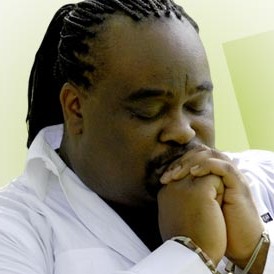 International Worship Leader, Eddie James' new radio single, "He's Alive"is climbing the Gospel music radio chart with daily adds on stations across the country.  Adds are  pouring in from the stations, WCAO Baltimore MD, WFMV Columbia, SC, WLOU Louisville, KY, WAGG Birmingham, AL, WHLH Jackson,MS, WUFO Buffalo, NY, KMVP Phoenix, AZ and WTSK Tuscaloosa, AL.
While "He's Alive" climbs the radio charts, Eddie James has been making stops at radio stations and sharing the message of Jesus Christ during several live interviews.
On, Monday, August 11th, Eddie James stopped by, Praise 102.5 FM in Atlanta, GA for an in studio interview with Willie Moore Jr. on the "Nightly Spirit" Syndicated Radio Show.  "He's Alive" was well received by listeners and will be featured by Willie Moore Jr. during the "New Music" segment on Tuesday, August 18th during the "Nightly Spirit" show.
It's an exciting time for Eddie James as he shares his new single, "He's Alive" on radio and continues his mandate of empowering youth on National platforms across the country.
On August 1st, Eddie James connected with Bishop Guillermo Maldanado and King Jesus Ministries to minister to and encourage youth during their, Chosen Generation Conference 2015 in Miami, FL. Eddie James was honored to minister to 6,000 young people and share the message of freedom in Christ. The Chosen Generation Conference equips youth pastors, leaders and believers who are influential in carrying God's Glory to today's generation.