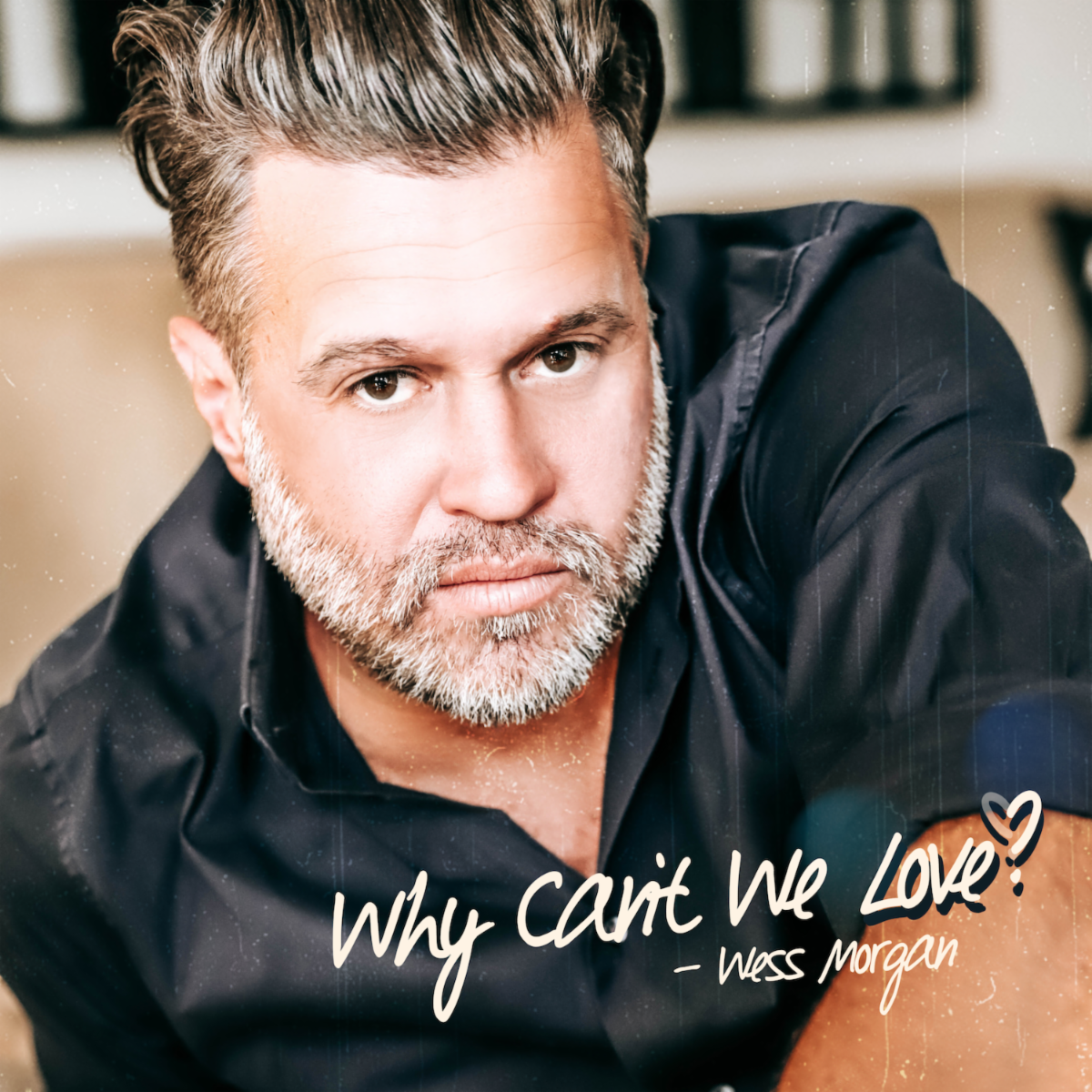 Back in the studio after a year when the music entirely stopped for artists and the live entertainment community, soulful singer Wess Morgan is working on a project slated for release in late 2021. Today, June 25, he is giving fans a sneak peek at what to expect from his new music with the release of "Why Can't We Love?," his first single in four years. Watch the official music video here.
While recording in Memphis, TN, Wess and his band visited the Lorraine Motel, now a moving memorial to the late Dr. Martin Luther King, Jr., for whom Wess has great respect. The somber experience was a reminder to the singer that his roots in the faith align with Dr. King's vision that, "darkness cannot drive out darkness; only light can do that. Hate cannot drive out hate; only love can do that." These themes run throughout the lyrics of Wess' new single.
The song poses a question with the hope the answer will remind people of what matters most. Says Wess, "I hope 'Why Can't We Love?' will ring in someone's ear and spirit to the point that they'll come up with the answer. I hope the song challenges us to ask ourselves why hate someone because they don't look like us, or dress like us, or act like us, or have the same lifestyle. Why do we have a reason not to love? Jesus said, 'love your neighbor as yourself.'"
We cling to our religion
But we can't heal our division
We're still shackled by our chains
Why can't we love, why can't we love, why can't we love one another?
-Wess Morgan, "Why Can't We Love?"
The track, co-produced by Matt Calloway and Wess, is a family collaboration. Wess composed the song with his uncle, award-winning Nashville songwriter, Chaz Bosarge. The track features other family members including his charismatic father, Joseph Morgan, on guitar, guest vocals by his daughter, singer/songwriter Lizzie Morgan, who is a background singer for Grammy® Award winner, Lauren Daigle, and his youngest son, seven-year-old Joel Morgan, closing out the song with one of the most poignant moments on the track.
Wess' new music may be his most personal body of work yet because the songs are about some of the most meaningful and difficult moments of his life. On his new single, he opens up about what is most important to him. Though the message of the lyrics could not be timelier as they encourage a divided world to heal, they also give voice to Wess' personal thoughts about relationships in need of connection and mutual understanding.
When the world shut down in 2020, the singer's family was unexpectedly able to come together in a way that, for Wess, his wife, Danielle, seven children, five with careers of their own, and his mother and father, was a big blessing. It gave them all an opportunity to connect on a deeper level beyond phone calls, texts, and holidays. But one of the biggest blessings during this time was the birth of Wess' youngest daughter, Wyatt, born in January 2021. These last months have been a time of reflection for the singer, and he muses, "I value different things now, after raising six kids. Watching older ones interacting with my younger two has been precious. The first time around I barely knew how to put my own life together, this time I'm more experienced as a father. I've come through so much. God has seasoned me. Now I get to pour all of His seasoning into their lives."
The road hasn't always been easy for Wess Morgan, but because of his unwavering love of God, he is certainly on the right path. "God put something special in me and He was going to get it out of me," he reflects. "I love sharing new music because I know what God has put inside of me is life changing to me and I hope to others. There's nothing that can compare to seeing people being blessed and changed into His image."
"Why Can't We Love?" is available now, wherever you stream music.