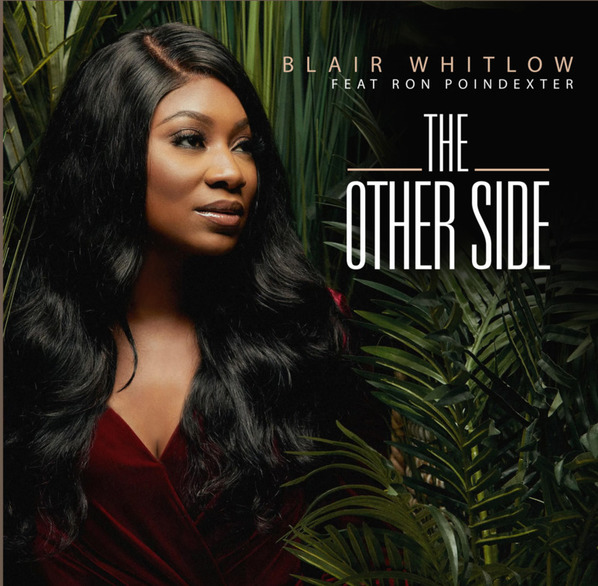 One of Nashville's most inspiring and consistent voices is worship leader, songwriter, and professional background singer Blair Whitlow.   Her vocal work is exceptionally inventive.  It comes from an undying thirst to please and serve God and lead others into that same desire.
In 2020, Blair released a series of worship singles called THE WONDER.  This series includes "Jesus Is Lord (Live)", "Our God", "Running Back", and "The Wonder".  Blair released THE WONDER series to provoke thought behind the wonder of Christ, his love for us, and the Father that carried him to the cross.
Blair has now teamed up for a stunning duet with vocalist Ron Poindexter.  The duo created a beautiful musical moment with the inspirational ballad "The Other Side".   The single is a song of encouragement that will provoke God's people to persevere through trials and make it to the other side.
Listen to "The Other Side"
"The Other Side" is written by Whitlow and Bryan Harrison, who also produced the track.  The single is available now on all digital music outlets.
Blair has also released the official music video for "The Other Side" on YouTube.  Trevor Ball directed the video, capturing Blair and Ron's stirring and passionate performance in a pure and elegant setting.  The video presents complete artistry and inspiration.   Watch "The Other Side" On YouTube. 
Blair currently leads worship in Nashville, TN, and is on tour singing background with multiple Dove Award-winning CCM artist Lauren Daigle.  Blair's presentation is sentimental, thoughtful, and reflective in every music and ministry opportunity she gets.  Her music tells a story of faith, goodwill, and Christ's unfailing love and Lordship.