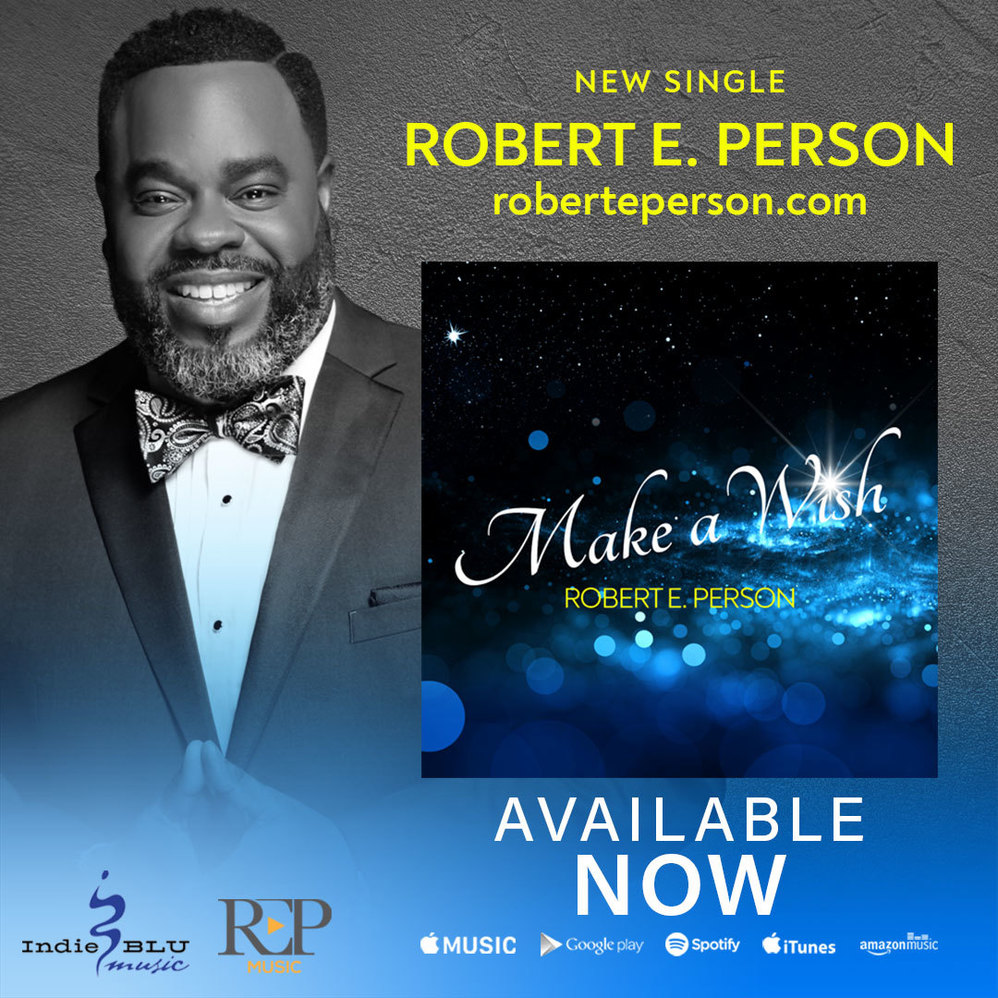 Vocalist Robert E. Person has released award-winning music that spans from Jazz to Gospel to Broadway to Worship.  His newest single is a blend of all of those genres and is inspiring hope to people during a time the nation needs positive reinforcement.
"Make A Wish" is Robert's new inspiring ballad recently released on IndieBlu Music. The 
beautiful song was written by acclaimed songwriter and musician and Washington, DC native
Reuben Brown.
Robert has now released the companion lyric video for "Make A Wish".  The stunning lyric video is created and designed by Mark Jackson (Film 615 Nashville) and is available on YouTube.  Fans can also follow Robert's "Make A Wish Wednesday" video blog on YouTube for weekly inspiration and encouragement.

His song of inspiration is reminding listeners to never stop dreaming and working towards your goals and dreams.  The song also encourages people to never give up on God.  Your prayers and desires are heard by our Father and in God's timing, your desires will come to pass.