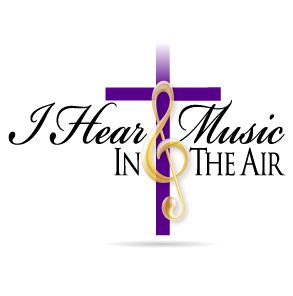 Industry veterans and aspiring newcomers alike, get ready for one of the gospel music industry's premier conferences, back for its 13th year – Tracey Artis' I Hear Music In The Air Conference returns to Cincinnati, Ohio, May 16th-18th 2014.
For all artists, singers, songwriters, praise & worship leaders, lay people, pastors, music business specialists, and more there is sure to be a workshop with your name on it. Conference workshops will include classes on Songwriting and Production facilitated by My Block CEO, Warryn Campbell; The Industry from A-Z, moderated by Multi-Award winning, nationally syndicated radio host, Ace Alexander; The Business of Music and Ministry with Multi-Grammy winners, Mary Mary; and the Purpose for Your Life workshop facilitated by Bishop Derek Triplett.
Boasting one of the most talked about artist platforms of the year, The hosts for the 2014 I Hear Music in the Air Conference Concert are gospel music heavyweight, Byron Cage & Season 2 BET Sunday Best Winner, Y'Anna Crawley with concert headliners Multi-Grammy Winner & WEtv stars, sister duo, Mary Mary along with featured artists, Television Star & Gospel Music Sensation, Tamela Mann, Stellar Award winner, Dewayne Woods, Monica Lisa Stevenson, Kathy Taylor, Ruth La'Ontra, BRL, and more.
One of the most highly anticipated elements of the conference is The Legends Ball. This year's keynote speaker for the ball will be Multi-Stellar Winning Artist and Pastor, Charles Jenkins. The ball will feature music by special guest artist and TV superstar, Tamela Mann as well as spoken word by Tia Yarbrough. The ball will honor Vanessa Bell Armstrong with the Music Ministry Lifetime Achievement Award, Mr. Carl Westmoreland with the Historian Achievement Award, Inspirational Baptist Church – Bishop Victor S. Couzens with the Church Spotlight Award, Mr. & Mrs. Eric & Cassandra Robinson with the Lifetime Achievement Award and Dr. O'Dell Owens with the Community Service Award.
Known for her business savvy, sensitivity to gospel music needs, and standard of excellence, Tracey Artis has built an iconic brand in gospel music and entertainment, and has gathered the best in the business to share their insight into how to create an effective and successful music ministry. "I Hear Music was a vision God gave me to help educate people all throughout the country on business, music and entrepreneurship" says conference founder, Tracey Artis. 
The I Hear Music in the Air Conference will take place May 16th-18th. Opening night kicks off with The Urban Soul Café on Friday, May 16th featuring Earnest Pugh, Mr. Del & Holy South, Sean C. Johnson & Sensere along with spoken word artists, Tia Yarbrough and Jay O'Speaks. The Café will take place at the host hotel, The Radisson Cincinnati North Hotel Sharonville. Adult workshops will take place Saturday, May 17th from 10a-11:30am while the young adult summit takes place simultaneously from 10a-2p featured special guests: Joshua Rogers, BRL Chicago, and more.  The feature concert will take place on Saturday, May 17th at The Inspirational Baptist Church, doors open at 6:00pm, concert begins at 7:00pm.
The conference will conclude with The Legends Ball at The Sharonville Convention Center. The I Hear Music Conference is the place to be for all in ministry seeking music and/or entrepreneurship guidance. For more information visit www.ihearmusicintheair.com