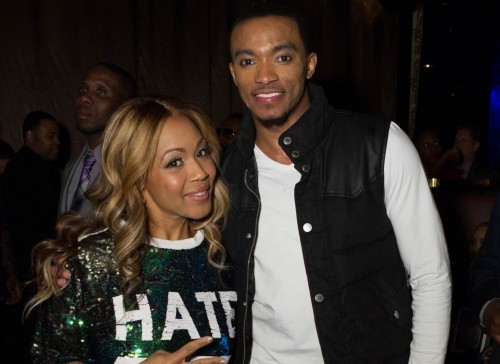 Entertainment One Music (eOne Music) hosted a post-Stellar Awards Celebration in Las Vegas on Saturday March 28th, topping a winning haul of 14 total Stellar Awards this year that honored Erica Campbell, Ricky Dillard, William McDowell and Michelle Williams, along with special honors recognizing Bishop Paul S. Morton, Pastor Shirley Caesar and Ricky Dillard.
The eOne Music post-Stellar Awards Celebration was a packed post-show welcoming a crowd of stars and tastemakers to Vanity, the luxe hotspot inside the Hard Rock Hotel & Casino.  Featuring three performances during the evening, Stellar Awards performers Michelle Williams, Jonathan McReynolds and Erica Campbell had the crowd packing the floor with live performances of new songs.
Michelle Williams took the stage for "Believe in Me," her new single from Journey to Freedom, Jonathan McReynolds performed his new song "Gotta Have You" from his upcoming album, and Erica Campbell took the mic performing her song "I Luh God," from her newly-released album Help 2.0.  eOne Music also honored Ricky Dillard with a surprise presentation of a plaque celebrating his #1 hit single "Amazing," in recognition of the song's record-breaking 30 weeks atop the Gospel radio chart.
eOne Music teamed up with St. Jude Children's Research Hospital® during its post-Stellar Awards Celebration to help the hospital raise awareness and funds to ensure St. Jude families never receive a bill for treatment, travel, housing or food – because all a family should worry about is helping their child live.  St. Jude Children's Research Hospital is leading the way the world understands, treats and defeats childhood cancer and other life-threatening diseases.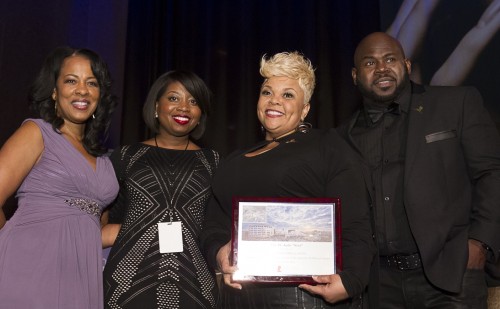 During the eOne Music post-Stellar Awards Celebration, St. Judealso recognized "It's A Mann's World" stars David Mann and Tamela Mann with the St. Jude Star Award, for their support of the St. Jude mission.