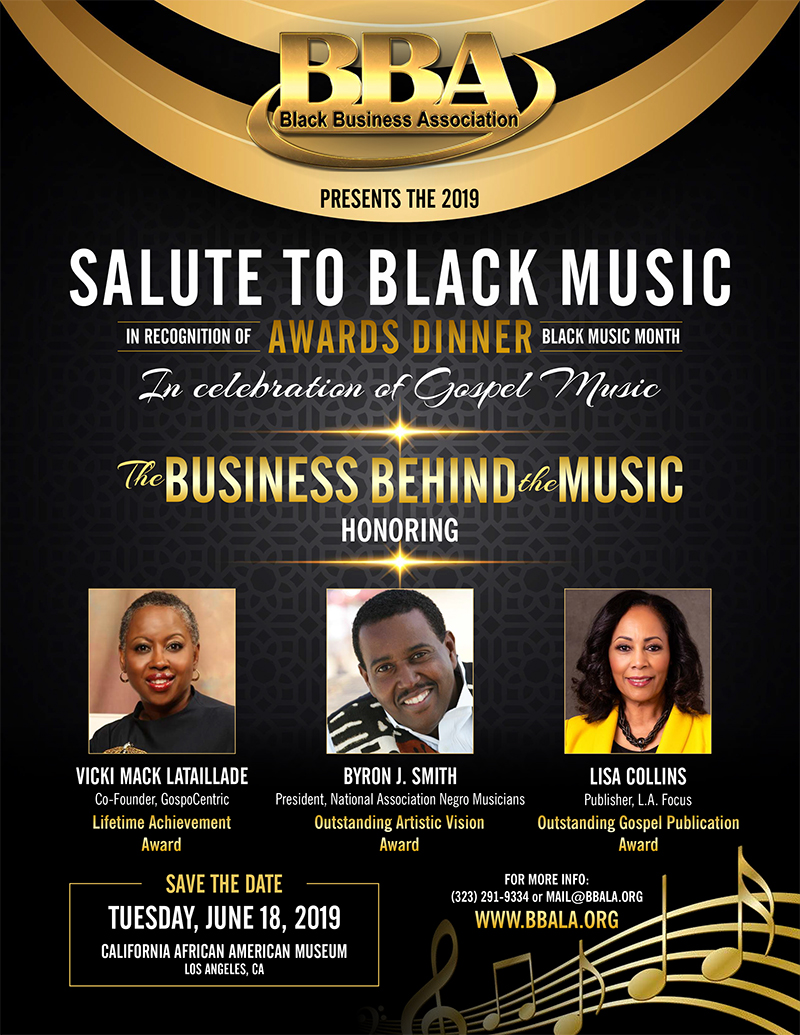 The Black Business Association (BBA), the oldest ethnic business organization in the State of California, will commemorate Black History Month by presenting its Annual Salute To Black Music Awards Dinner on Tuesday, June 18, 2019, at the California African American Museum, 600 State Dr, Los Angeles, CA 90037. Reception begins at 6:00 PM, Awards Dinner at 7:00 PM and Dessert Reception from 9-10 PM.
African-American Music Appreciation Month is a commemoration that takes place annually in the United States, throughout the month of June. Originally proclaimed "Black Music Month" by President Jimmy Carter on June 7, 1979, U.S. presidents have issued proclamations for the celebration under that name until President Barack Obama announced the observance under a new title, African-American Music Appreciation Month.
IN RECOGNITION OF AFRICAN-AMERICAN MUSIC APPRECIATION MONTH, THE BBA CELEBRATES "THE BUSINESS BEHIND THE MUSIC." Black music is a vital facet of American life and commerce, it touches all communities, and it demonstrates the enduring impact African Americans have worldwide. For this reason, we invite you to join us in honoring those who make black music happen, grow and thrive as a global brand.
For more information visit: bbala.org