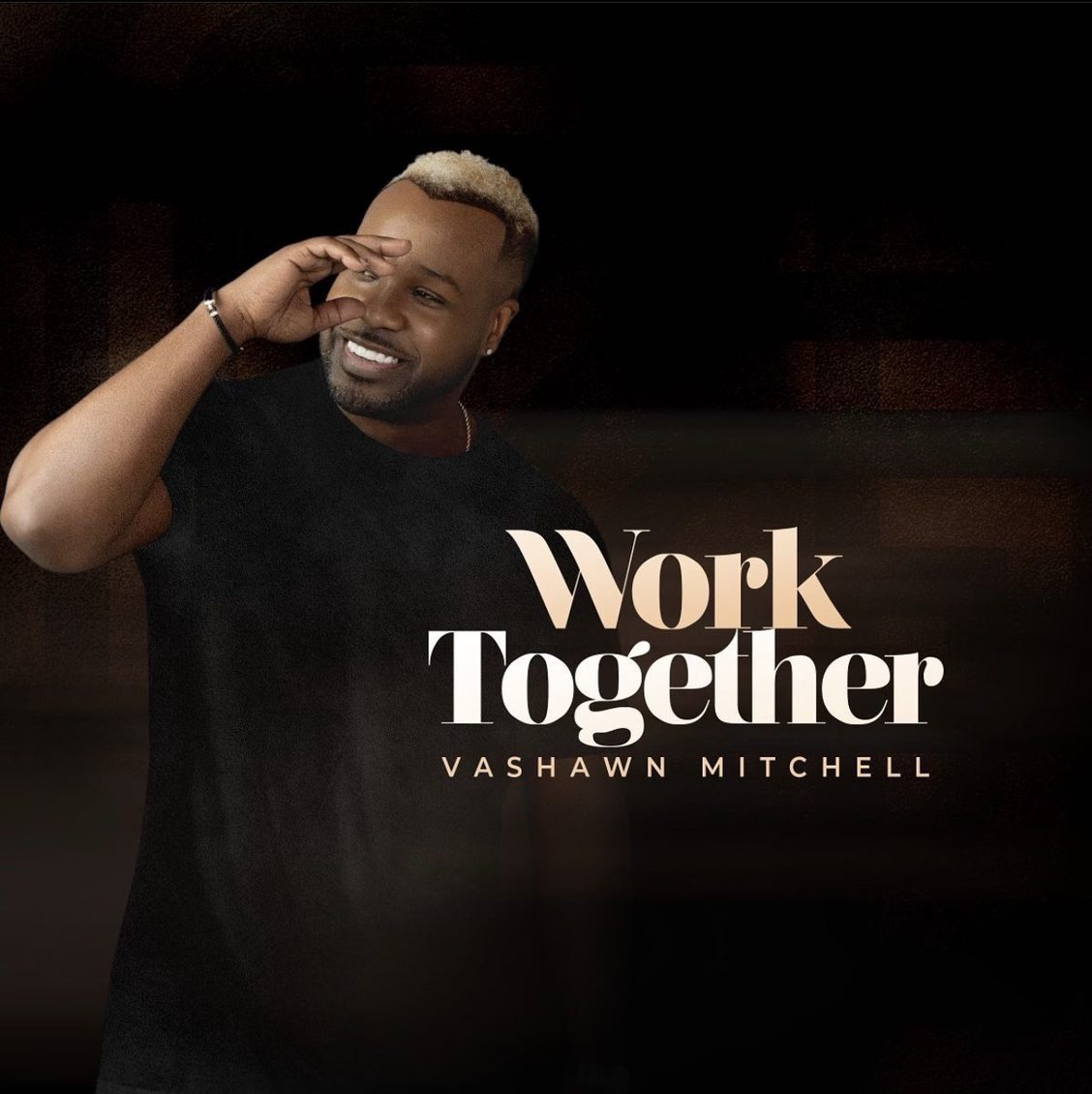 Seven time Stellar Award-winning gospel icon, VaShawn Mitchell has just released the second single from his upcoming album, entitled, "Work Together". This follows the first single "See the Goodness" featuring Donnie McClurkin that is currently growing on Billboard. Inspired by the famous scripture Romans 8:28, the song is an up-tempo groove that reminds listeners that "all things work together work together for my good."
In his own words, Mitchell says, "This song is an important part of this project, Chapter X, because it is meant to encourage, inspire, and uplift the listener. After going through seasons of turmoil and the unknown over the past few years, it's important to remember that regardless of what it looks like, all things work together for them that love The Lord!" He continues, "…and not only does it work together, the hook of the song says it's working right now!"
"Work Together" is now available to be streamed on all digital streaming platforms.
https://fts.lnk.to/WorkTogether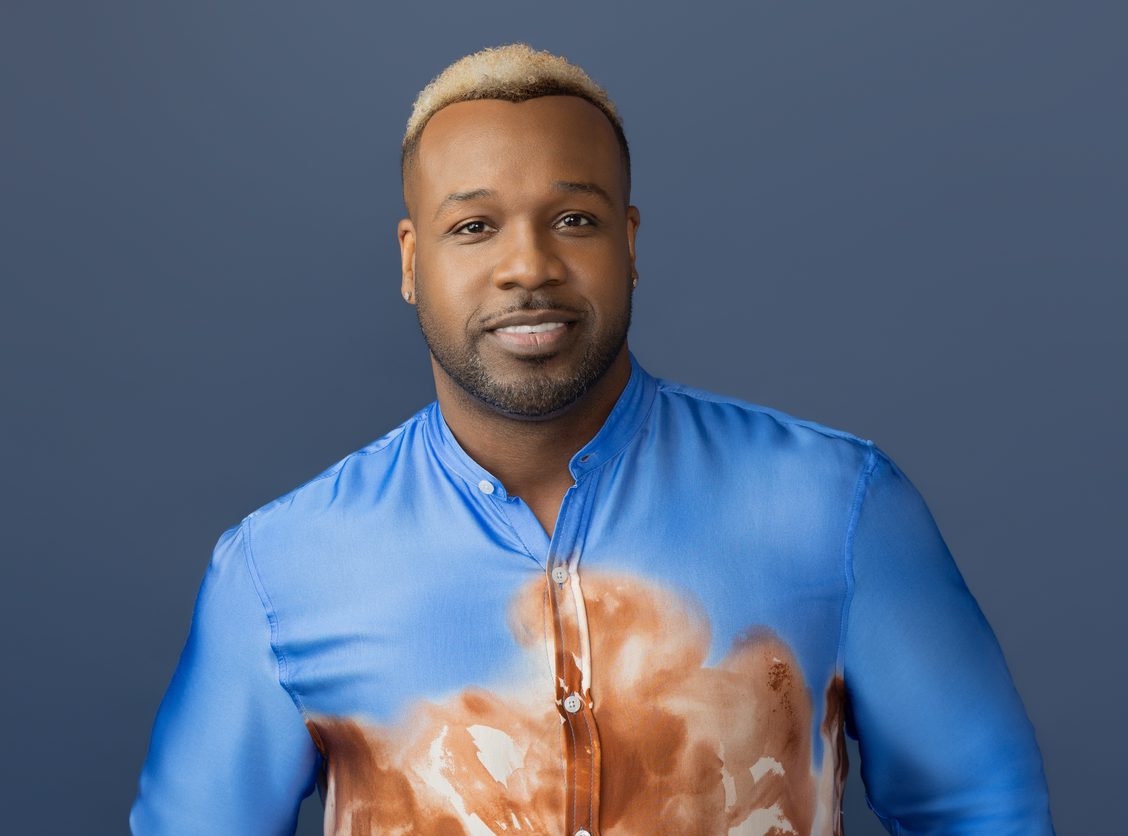 About VaShawn Mitchell
VaShawn Mitchell was born and raised in Chicago, IL, a city known as the birthplace of Gospel music, an art form that has been indelibly imprinted on his life.  His love for Gospel music led him to spend many years in his youth as a Music Director and then Minister of Music in the city of Chicago.
Throughout the years, VaShawn's artistic vision has grown, shaping him into a mature worship leader and a recognized Gospel songwriter. In 2010, his passion and talent for songwriting, producing and singing led him to release Triumphant which became his best-selling album to date. Soaring to the top of the charts with his mega-hit single "Nobody Greater," Mitchell amassed numerous awards and nominations.  In 2011, he received 11 Stellar Award nominations (the most received by any artist that year) and took home 6 trophies. He also earned two GRAMMY Award Nominations and two GMA Dove Award nominations for both the album and single.  Billboard magazine declared "Nobody Greater" the #1 Most Played Gospel Song of 2011 and Mitchell was named Billboard's #1 Gospel Radio Artist of 2011 and Triumphant was among the Top 5 Gospel Albums of 2011. The single held the #1 position for nine consecutive weeks on Billboard's Hot Gospel Songs chart and crossed-over to the Urban Contemporary Adult charts.  Building on the success of "Nobody Greater", VaShawn went on to release Created 4 This which generated the top 5 single "Turning Around for Me." Following this project VaShawn went on to record and release, Unstoppable (for which he received a Stellar Award nomination) and Secret Place, which was recorded live in South Africa.  Secret Place was released in November 2016 ad debuted at #1 on the Billboard charts. The first single from his latest project is an infectious song entitled "Joy" which held the #1 spot on radio charts for several weeks and earned VaShawn his first Dove Award as an Artist for Urban Worship Song of the Year.  In 2019, VaShawn released his latest project entitled Elements, celebrating 20 years in the gospel music industry. In that same year Mitchell took home his seventh Stellar after mass success of his hit single, "He Got Up" featuring Dorinda Clark Cole. A deeply personal offering, VaShawn invites listeners to become acquainted with the standard elements God's character, the very elements that have carried him through the ups and downs of both life and career.
Over the last several years Mitchell continued to stretch his creative talents beyond his own recording career.  He has been instrumental in the career of many of today's popular artists and has received two Dove Awards from the Gospel Music Association for his work as a producer. Always committed to the promotion of upcoming voices in the Gospel Music industry, VaShawn assumed the role of President & CEO of the Gospel Heritage Foundation in 2018 and has plans to expand the reach of this ministry to prepare the next generation for their own journey.
Mitchell continues to expand interests in community service and philanthropy.  He is currently the National Faith Based Spokesperson for the Big Brothers Big Sister organization and recently started the Norman Youth & Arts Foundation, named in memory of his grandfather.  Mitchell has performed for the NAACP as well as partnered corporately with Denny's on several health care initiatives. VaShawn was recently honored by his hometown of Harvey, IL when they named the street where he grew up "VaShawn Mitchell Street."  He believes that he is a role model for young people, and that it is part of his calling.  It's a role that he is both proud and happy to take on.