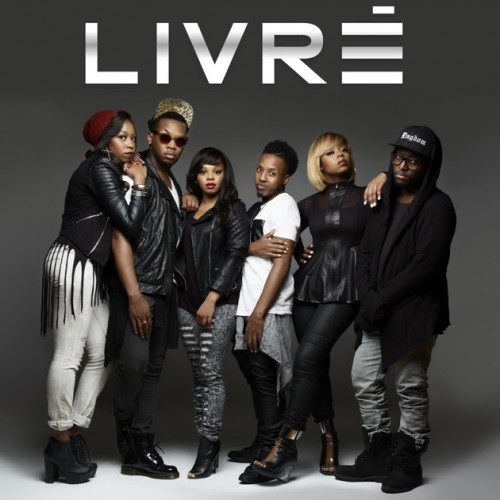 Ariel Mallory, Kenneth Williams, Richard Tolbert, Jr, Ajanee Hambrick and Malik Spence are five young friends cohesively joined in music and united as one incredible urban worship group called LIVRE'.  The talented and fashion-forward New Yorkers are inching closer to the release of their debut project and have unveiled the cover for their self-titled fall 2014 CD LIVRE'.
Following the success of their single "I Will Be Alright", which peaked at #12 on Billboard Gospel Radio Chart, LIVRE' has been racing up the radio charts again with their "Amazing" single which is currently at #23 and rapidly rising.  The powerful worship anthem has a companion music video that has become widely popular on Youtube and can be seen on Aspire TV, Soul of The South TV, Gospel Music Presents and many other national and regional Christian music video programs.
On July 8, LIVRE' will travel to Nashville, TN to perform "Amazing" on TBN's "Praise The Lord" hosted by Contemporary Christian singer Terry Warren. The five will be singing at the John P. Kee's Victory In Praise Conference Series in Charlotte, NC on Aug 2.  You'll also be hearing LIVRE' soon on the highly anticipated 2015 Fast And Furious 7 feature film soundtrack along with MBK Entertainment mate Ell Varner.  Follow LIVRE' and be in the know of their breaking news and events by logging on to www.LIVREMusic.com .